Biomass Boiler 15 TPH Price Palm Oil Mill
2016-07-11 17:39:36
Palm kernel shells (or PKS) are the shell fractions left after the nut has been removed after crushing in the Palm Oil mill. The abundance of these biomass resources is increasing with the fast development of palm oil industries in Malaysia, Indonesia and Thailand. Palm oil mills nowadays use the palm kernel shell, the by-products of palm oil mill, as fuel in biomass fired boilers. A biomass boiler 15TPH price is also a concerned question by users.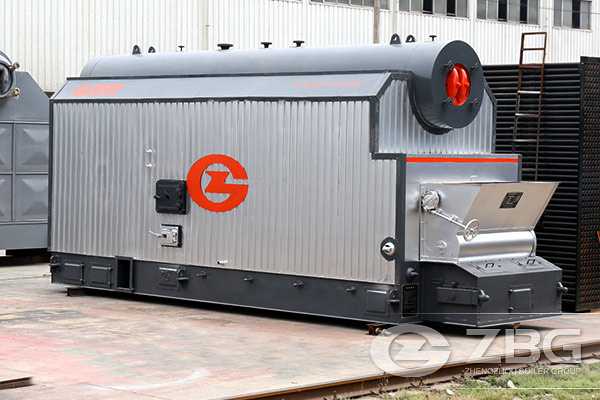 Palm kernel shell as fuel in biomass boilers
Kernel shells are a fibrous material and can be easily handled in bulk directly from the product line to the end use and are often used as biomass boiler fuel. Large and small shell fractions are mixed with dust-like fractions and small fibres. Moisture content in kernel shells is low compared to other biomass residues with different sources suggesting values between 11% and 13%. Palm kernel shells contain residues of Palm Oil, which accounts for its slightly higher heating value than average lignocellulosic biomass. Compared to other residues from the industry, it is a good quality biomass fuel with uniform size distribution, easy handling, easy crushing, and limited biological activity due to low moisture content.
Using the palm kernel shell as fuel in a biomass boiler of palm oil plant can largely reduce the fuel cost. 15 ton palm kernel shell firing boiler price is relatively lower in the factory, and it has higher combustion efficiency, lower NOx SOx emission, therefore, the biomass boilers are increasingly taking bigger palm oil mill market share.
Get An Instant Quotation
For all inquiries, please fill in the form below (* are required) to send us a brief message, and we will get back to you as soon as possible.