Application of Biomass Forming Fuel Boilers
2018-01-03 15:27:37
1.Small furnace: mainly used for family heating, supply of hot water. This application is mainly based on biomass pellet fuel, and the northern Europe uses more. This kind of product is miniaturized, easy to produce, suitable for family use.
2.The unprocessed biomass fuel is directly burning, which is mostly small and medium sized boilers. As the fuel is not processed, the cost of investment is saved, and most of the domestic boilers are made in China. From this point of view, their own wastes are used to generate steam or heat, greatly save the investment of other fuels and the expenses of waste treatment, and the combustion pollution of biomass fuels is low. So the application enthusiasm of enterprises is very high.
3. Rough processing of raw materials, then direct combustion for power generation or steam production. For example, the straw or wood are broken, and then sent to the combustion chamber by a conveyor (pneumatic or mechanical). This kind of application requires the building of the plant to be built near the origin of raw materials to reduce the cost of transportation.
Such applications require plant construction near the origin of raw materials to reduce transportation costs.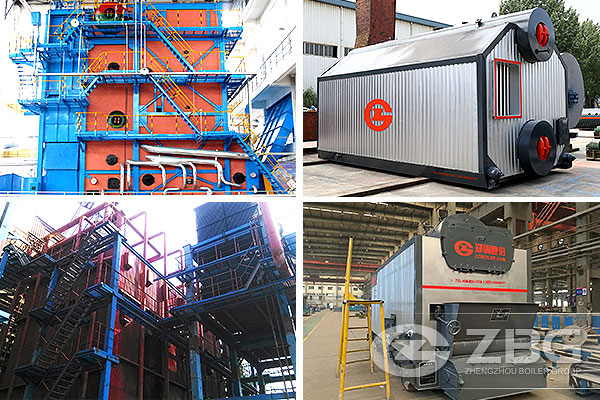 According to the characteristics of biomass fuel, ZBG has developed large steam boilers and hot water boilers that are suitable for all kinds of biomass fuels, avoiding or solving the problem of ash accumulation and slagging during biomass combustion and heat transfer. The emission of the flue gas meets the relevant national environmental protection standards, and the ash content of the ash is low, and the comprehensive utilization of fly ash can be realized.
If you want to know more about biomass forming fuel boiler application, such as straw, wood, palm shell, etc., please Email zbg@zzboiler.com or consult our online customer service.