Steam Boiler Curing in Tire Production Process
2016-12-22 09:24:49
Tire factories start with bulk raw materials such as rubber, carbon black, and chemicals and produce numerous specialized components that are assembled and cured. Tire production process needs steam curing for tire shaping, stimulating chemical reaction between rubber and other materials. Circulating fluided bed boilers are commonly used in tire factories. Here is one case. One of our old clients in Heilongjiang province, purchased a set of DHX60-3.5/450-AI cfb boiler for the tire factory after he bought a set of 35 ton cfb boiler. DHX60-3.5/450-AI represents the cfb boiler capacity is 60 ton, pressure is 3.5 MW and temperature is 450℃. It will produce steam for tire manufacturing process and heating application as well.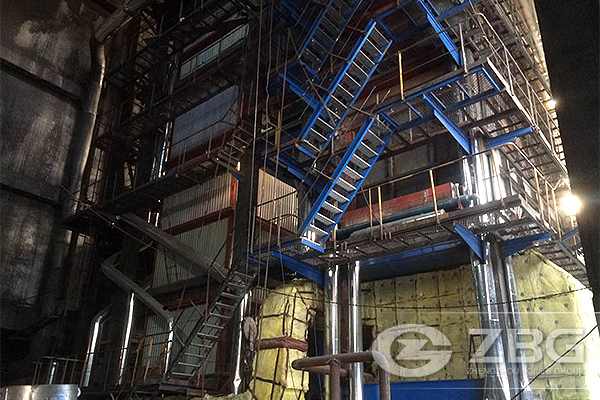 60 ton circulating fluided bed boiler in Tire Factory under installation.
In tire curing process, our steam boiler furnishes steam in superior durability that stands up to the tire industry's challenging conditions. In every tire plant, there are mixing equipment, bead building machines, wire calendars, extruders, fabric calendars, bias cutters, tire building machines, curing presses, inspection machines and label applications.
For further information about our industrial steam boilers in tire factory, please contact with our consumer service online.
Get An Instant Quotation
For all inquiries, please fill in the form below (* are required) to send us a brief message, and we will get back to you as soon as possible.