Circulating Fluidized Bed Boiler Combustion Condition
2017-01-21 09:30:53
Concerns about climate change and economic forces have made the need for clean energy from fossil and biomass fuels more important than ever. Fluidized bed boilers have been extensive used for energy production today. The merit of burning coal or biomass fuels in fluidized beds to generate steam by immersing boiler tubes in it.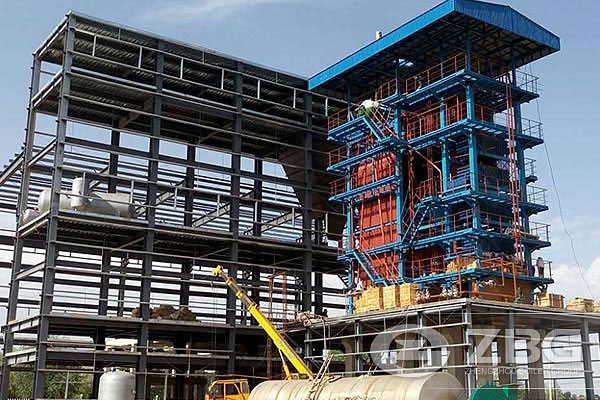 25T Coal Fired CFB Steam Boiler Project
CFB boiler has an excellent technique for carrying out operations with fine solids such as coal fuel, biomass pellet at very high velocities. Use of the circulating fluidized bed process allowed uniform control of the calcining temperature within required limits. The primary combustion air (usually substoichiometric in amount) is injected through the floor or grate of the furnace and the secondary air is injected from the sides at a certain height above the furnace floor. Fuel is fed into the lower section of the boiler furnace, where it burns to generate heat.
A circulating fluidized bed boiler can be divided into two sections. The first section is the CFB loop, while the second is the back-pass, comprised of the reheater, superheater, economizer, and air-preheater surfaces. A fraction of the combustion heat is absorbed by water- or steam-cooled surfaces located in the furnace, and the rest is absorbed in the convective section located further downstream, known as the back-pass.
For further information about our industrial circulating fluidized bed boiler, please contact with our consumer service online.
Get An Instant Quotation
For all inquiries, please fill in the form below (* are required) to send us a brief message, and we will get back to you as soon as possible.