8 Tons Per Hour Asphalt Plant Gas Steam Boiler Technical Specifications and Quotation
2022-04-06 08:51:32
Specifications and Quotation
Design, supply, construction, installation, commission, start-up And training of two identical boilers at Benghazi asphalt plant.
Introduction
This offer presents the technical specifications and the quotation of : design, supply, install, training, commissioning and start-up of two identical complete fire tube steam boilers with (associated equipment). Natural gas / F.O firing burners, the boiler shall be design to achieve reliable and highly efficient operational performance being strongly and simply.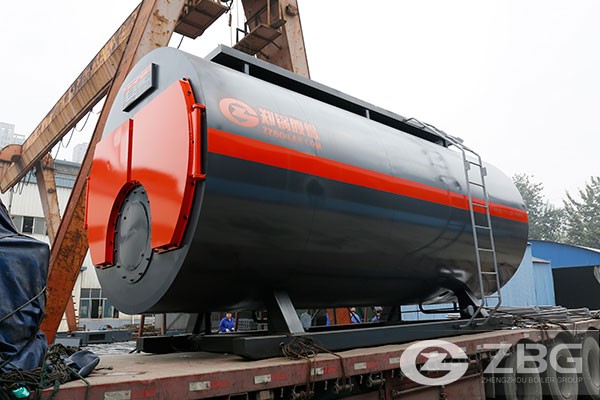 wns oil & gas fire tube boiler
System components:
Scotch type steam boiler
Burner
Steam exit valve
Bottom blowdown drain valve
Bottom blowdown shut off valve
Manual surface blowdown valve
Boiler feed water pump group
Boiler water inlet valve
Boiler water inlet check valve
Safety valve
Boiler automatic water level control system
Reflex glass boiler water indicator
Pressure switch
Pressure transmitter
Manometer and manometer valve
Boiler temperature sensor
Exhaust gas temperature sensor
Vacuum breaker and shut off valve
Electrical control board
Packaging and preparation for shipment
Start up and commissioning
Water softener
Feed water storage (condensate) tank
Chimney (optional)
Automatic bottom blowdown system
Automatic surface blowdown system
Sample cooler
Boiler feed water heating economizer
Thermic deaerator system
Steam header (optional)
Advantages
Large steam storage of scotch type boilers allow continuous and adequate steam supply and user does not encounter any problems during sudden steam drafts.
Exhaust gas temperature is decreased and efficiency is increased by the 3 pass design
Heat Transfer Surface is provided exactly and accurately.
Unit thermic load is kept in proper limits by the help of accurately calculated and applied heat transfer surface. This way boiler life time is prolonged, explosion risk is decreased and efficiency is increased.
In reverse flame design fire/smoke leaves the boiler at once while in 3 pass systems it travels in boiler along three passes. By this way useful heat in boiler tubes is transferred to water fully. Also as the heat transfer area is less in reverse flame boilers, the steam production capacity is limited. Three pass design eliminates such disadvantages and provides relatively long boiler life time.
Steam production capacity: Max. 8000 kg/h (F&A 100 o C)
Heat Transfer Area: 200 m2 Total
Thermal Capacity: 5.000.000 kcal/h ~5814 KW
Boiler Efficiency: over %90 at full load (W/O Economizer)
Fuel Type: Natural Gas
Lowest Heating Value of Fuel Natural Gas: 8250 kcal/Nm3
Max. Fuel Consumption: 673, 4 Nm3/h (at cold start)
Max. Needed Installed Power: 38 kW
Operating Pressure: 16 bar
Design Pressure: 18, 4 bar
Hydrostatic Test Pressure: 31, 74 bar
Saturated Steam Temperature: 204 °C
Applied Standards: 2014/68 EU - EN12953 - EN13445-3
Certificates: CE
Metal Plate Quality: P265GH - P295GH - P355GH (HI - HII) quality, EN10204 3.1 or EN10204 3. Certificated boiler steel plates and proper carbon steel plates are used according to design and standards' directives.
Fire Tube Quality EN10216 Seamless Boiler Tubes
Welding Quality Welds during manufacturing are carried out by welders certificated according to EN9606.
Welding Tests Welds are tested according to rates and methods directed in EN 12953 and EN5817 Level B standards as Ultrasonic, Magnetic Particle, Radiographic, Penetrant and Visual. ULTRASONIC Test are applied by Level 2 certificated staff according to EN 9712. Our Level 2 certificates are given by TOA NDI / Japan and TÜV / Germany
Isolation 80 kg/m3 dense, 100 mm thick, rabitz wired, rockwool covered with PVC coated, min. 0,7 mm thick galvanized steel
Approximate Boiler Dimensions (W/O accessories and empty)
Length 7100 mm
Width 3100 mm
Height 3300 mm
Weight 18700 kg
Get An Instant Quotation
For all inquiries, please fill in the form below (* are required) to send us a brief message, and we will get back to you as soon as possible.