5t/h Gas Fired Hot Water Boiler Price
2018-03-15 16:51:37
Solutions for efficient heat production according to your precise needs: gas fired boiler hot water boilers from ZBG in an output capacity from 1 to 90 ton are available for a wide range of applications. The sizing and equipment level of the products are designed to individual customer specification with many different options and variants available. The result: maximum energy efficiency, conservation of resources and highest availability. 5t/h gas fired hot water boilers produced by ZBG contain WNS gas fired boiler and SZS gas fired hot water boiler.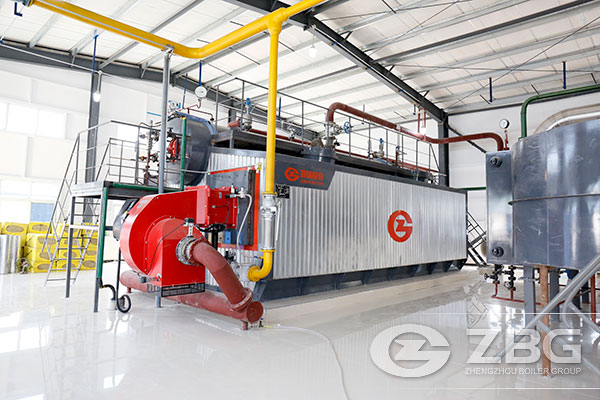 What factors determine 5t/h gas hot water boiler price?
1.Steam pressure, different steam pressure, the equipment price is not the same, the higher the pressure, the higher the price.
2. Equipment structure, 5 tons gas hot water boiler is divided into ordinary gas boiler and a condensing gas-fired boiler.
3. Auxiliary equipment configuration, 5t/h gas fired hot water boiler running configuration combustion machine, control cabinet, the host should take the instrument valve, pump, chimney, flue, economizer, cylinder, softened water equipment, circulating pump (condensation), softened water tank, sampler, etc. Among them, burning machine, control cabinet brand performance fundamentally determines the gas boiler operation and supporting prices. The factory configuration is complete, the fitting performance is enough is superior, the price is different.
4.The size of the factory, the strength, product quality, technical level, technological process, human resources and other direct costs and indirect costs.