4 Ton Biomass Fired Boiler Manufacturer in Thailand
2016-04-05 14:24:49
Thailand is a country with rich biomass sources and it has fairly large biomass resource base of about 60 million tons generated each year that could be utilized for energy purposes, such as rice, sugarcane, rubber sheets, palm oil and cassava. To face with the ever-increasing energy crisis, Thailand industries more choose biomass fired boilers to replace the gas fired boiler and oil fired boiler. 4 ton biomass fired boiler is a very common model used in textile industry, hospital, hotel, paper processing, schools, universities and central heating supply.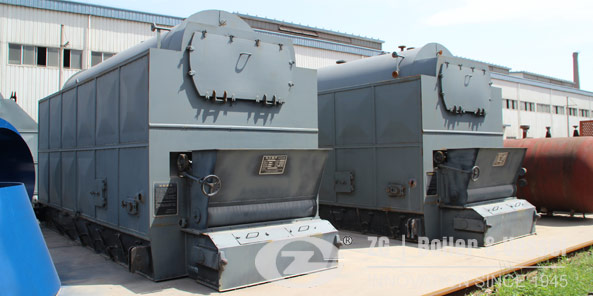 The major biomass resources in Thailand include the following:
Woody biomass residues from forest plantations
Agricultural residues (rice husk, bagasse, corn cobs, etc.)
Wood residues from wood and furniture industries (bark, sawdust, etc.)
Biomass for ethanol production (cassava, sugar cane, etc.)
Biomass for biodiesel production (palm oil, jatropha oil, etc.)
Industrial wastewater from agro-industry
Livestock manure
Municipal solid wastes and sewage
4 ton biomass boiler manufacturer in Thailand
4 ton biomass fired boiler manufactured by ZG Group is of compact structure, small floor area, and mono-layer arrangement of the boiler room. With 70 years history in biomass boiler designing, manufacturing, marketing, we are specialized in the fielding of 4t biomass fired steam boiler and 4t biomass fired hot water boiler. We can provide custom-made biomass boiler according to the customers requirements, our biomass boiler has high efficiency, which can reach high thermal efficiency up to 96%. ZG is a preeminent packaged biomass fired boiler manufacturer, enjoying a great reputation at home and abroad. 4t biomass fired boilers have been exported to Russia, Indonesia, Brazil, Czech, Congo, Malaysia, India, Saudi Arabia, Philippines, etc.
Get An Instant Quotation
For all inquiries, please fill in the form below (* are required) to send us a brief message, and we will get back to you as soon as possible.