10 Ton Biomass Fired Boiler For Textile Industry
2016-04-05 14:18:59
Textile industry needs steam in its processing. A 10 ton biomass steam boiler is installed in a small textile plant to provide the needed steam.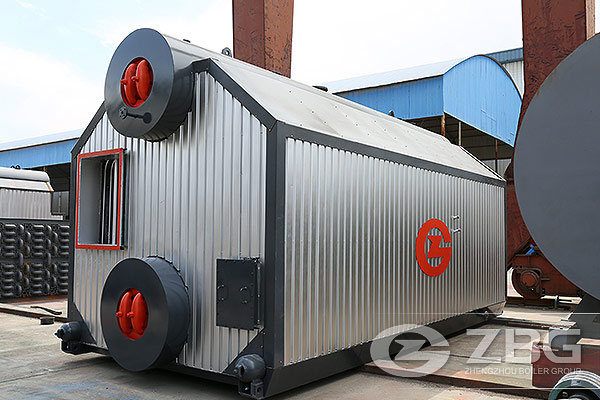 Biomass steam boiler for textile plant
Rated steam capacity: 10t/h
Rated steam pressure: 1.25Mpa
Rated steam temperature: 193℃
Feeding water temperature: 104℃
Cold air temperature: 20℃
Test pressure: 1.65MPa
The effective area of the chain grate: 12.2m2
the furnace volume: 35.3m3
Design efficiency: 80%
The excess air coefficient: 1.6
There are many steam boiler manufactures in China, India, Pakistan, Russia, Korea, Indonesia, Mexico, Sri Lanka, Thailand, Singapore, America, South Africa, German, ... Textile industry can use coal fired steam boiler, gas fired steam boiler, oil fired steam boiler, biomass fired steam boiler, CFB steam boiler, waste heat steam boilers. ZG Group can provide 1 ton -280 ton steam boilers for large or small textile plants.
Get An Instant Quotation
For all inquiries, please fill in the form below (* are required) to send us a brief message, and we will get back to you as soon as possible.