4 Tonne Package Boiler Coal Fair for Dyeing
2016-09-18 17:08:18
4 ton coal fired package boiler for dyeing
4 ton coal fired boiler generating steam for dyeing is DZL series, chain grate type package boiler, single-drum fire-water tube, which is compact in structure, taking less space, easy for transportation and installation.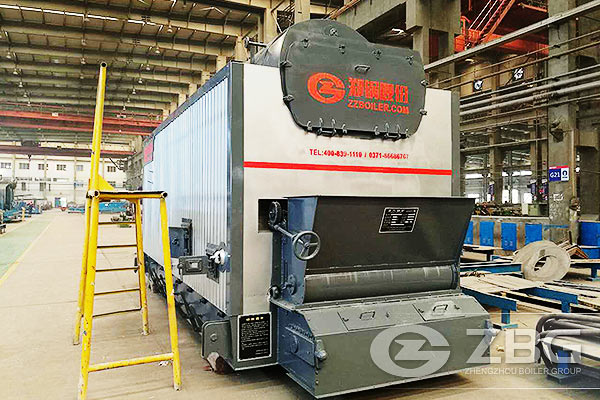 package type chain grate coal fired boiler
What is dyeing?
Dyeing is the process of adding color to textile products like fibers, yarns, and fabrics. Dyeing is normally done in a special solution containing dyes and particular chemical material. After dyeing, dye molecules have uncut chemical bond with fiber molecules. The temperature and time controlling are two key factors in dyeing. There are mainly two classes of dye, natural and man-made.
Dyeing is one process of textile processing. There are many projects of coal fired boilers in textile industry, like 35 ton coal fired CFB boiler in India, 20 ton CFB steam boiler in textile mill; besides, there are also many other boiler projects, like 1 ton & 2 ton gas fired boiler in Bangladesh textile mill, 1 ton oil fired boiler in Madagascar, 6 ton gas fired boiler in Iran textile processing, etc.
Get An Instant Quotation
For all inquiries, please fill in the form below (* are required) to send us a brief message, and we will get back to you as soon as possible.