30 Ton WNS Gas Boiler Parameter Specification
2018-01-30 15:02:38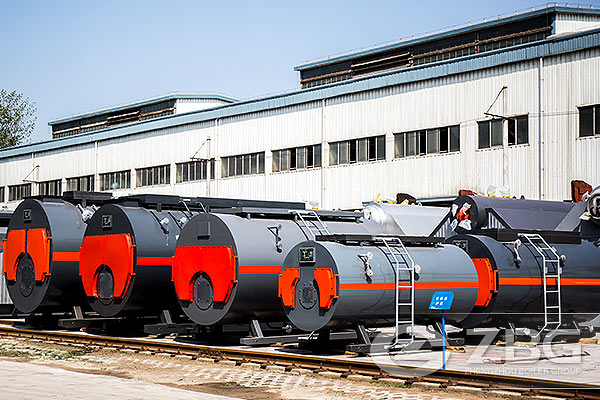 30 tons WNS gas fired boiler does not give the value of pressure and temperature. Is it a hot water boiler or a steam boiler? According to the purchase method of ZBG product, the relevant models are provided by the customers in the early stage, so long as the boiler belongs to industrial boiler, ZBG can provide for global customers.
In general, the customer only needs to provide the required parameters, in ZBG official network, we also show only the common model of 30 tons boiler. About 30 tons WNS natural gas fired steam boilers, if the model is WNS30-0.7/184-Q, the boiler pressure is 0.7MPa, 184 is the steam temperature, if the model is wns30-1.25-Q, then the boiler pressure is 12.5 kg, steam temperature is fixed value, because this type of equipment is the saturated steam boiler. About WNS30 gas fired hot water boiler, that is 30MW hot water boiler, about 42 tons gas boiler, if the model is WNS30-1.0/115/70-Q, then 30MW is the gas hot water boiler, pressure is 1.0MPa, 115 is the water temperature of inlet, water temperature of outlet is 70℃. The above gas fired boiler models are all examples. In fact, customers only need to consult online customer for boiler parameters and specifications, which is much faster than self query.
If you want to further understand the 30 tons gas steam boiler selection or parameter specification, 30 tons low nitrogen gas hot water boiler price and other information, please feel free to consult our online customer service.
Get An Instant Quotation
For all inquiries, please fill in the form below (* are required) to send us a brief message, and we will get back to you as soon as possible.