16 Tonne/hr Industrial Natural Gas Operated Boilers Manufacturer
2021-09-13 08:41:36
"Hello There
Please let us know if you can quote us for 16 tonne/hr natural gas operated boilers qty:2 for our Egyptian client. Attached overall spec required
Looking forward to your comments
Regards"
The above is an email sent to us by a customer in Egypt. The 16 tons/hour industrial natural gas fired boiler refers to the amount of steam that produces 16 tons of steam per hour, which can be used in various production and processing enterprises, such as chemical plants, feed plants, and food. Factories, garment factories, paper mills, timber factories, etc.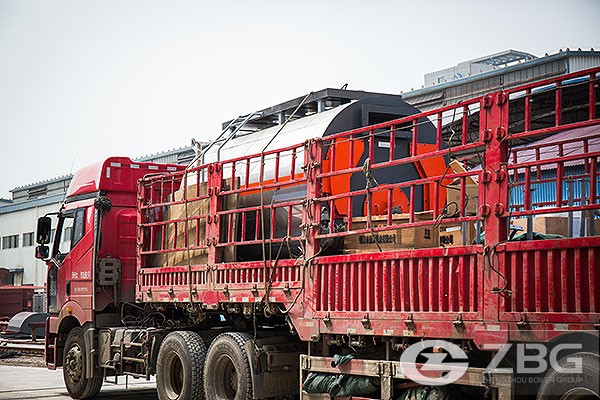 16 tons/hour industrial natural gas fired boiler
Technical parameters of 16 ton gas steam boiler
Model: WNS16
Rated evaporation capacity: 16t/h
Rated steam pressure: 1.25 and 1.6Mpa, etc.
Rated steam temperature: 193 and 204℃
Water supply temperature: 105℃
Heat transfer area: 390M2
Applicable fuel: light oil, heavy oil, gas, gas, etc.
Light fuel consumption: 981kg/h
Heavy fuel consumption: 928kg/h
Natural gas consumption: 1080Nm3/h
Natural gas supply pressure: 150-300mbar
City gas supply pressure: 150-300mbar
The total electric power of burning heavy oil three-phase electricity: 86.5KW
Gas total electric power three-phase electricity: 51KW
Maximum transport weight of the boiler: 35.5T
What are the reasons for choosing ZBG?
1. It has a long history, starting in 1945, and currently has 78 years of boiler manufacturing history.
2. A-level qualification provides an extra layer of protection in terms of boiler product quality and after-sales.
3. International authoritative qualification certification, ASME S (boiler) certification from the American Society of Mechanical Engineers.
4. Efficient and environmentally friendly, the key production base of the World Bank's GEF high-efficiency environmentally friendly boiler project.
5. ZBG's new plan to build an Industry 4.0 super smart factory has also been officially launched, with a total construction area of ​​360,000 square meters.
Get An Instant Quotation
For all inquiries, please fill in the form below (* are required) to send us a brief message, and we will get back to you as soon as possible.