20 Ton Gas Boiler Configuration List
2018-07-30 15:45:36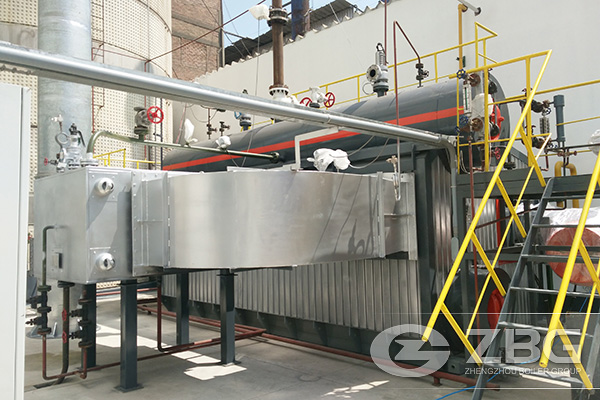 20 tons gas fired boilers is usually industrial natural gas steam boilers, and used for production and supply of steam. 20 tons gas fired boiler configuration, in addition to the 20 ton boiler body, there are many auxiliary boiler accessories components, the main configuration list of 20t gas steam boiler includes the following contents:
1. Fuel preparation system: oil tank, daily oil tank and gas pressure regulator.
2. Air-flue Gas System: forced draft fan (G), induced draft fan (Y), chimney;
3. Dust removal system: multi-tube dust collector, granite dust remover, electrostatic precipitator and bag-type dust remover.
4. Electronic control system: common control cabinet , DCS control system, distribution cabinet (high pressure cabinet, low pressure cabinet, etc.), matching secondary instrumentation valves, wires and cables;
5. Steam and water system: dosing device, muffler, temperature reducing and pressure reducing device;
6. Combustion system: burner, control box, matching instrument valve;
7. Water treatment system: automatic softener and reverse osmosis water treatment system.
It should be noted that the above configuration auxiliaries and fittings are necessary for gas fired boilers, not only for the 20 ton gas fired boilers. More information about 20 tons gas boiler configuration list or cost, please feel free to consult our online engineer.