Why Biomass Is Used As Fuel For Boilers
2016-03-09 10:38:23
Why biomass is developing as boiler fuel
Currently, fossil fuels such as oil, coal and natural gas represent the prime energy sources in the world. However, it is anticipated that these sources of energy will deplete within the next 40–50 years. Moreover, the expected environmental damages such as the global warming, acid rain and urban smog due to the production of emissions from these sources have tempted the world to try to reduce carbon emissions by 80% and shift towards utilizing a variety of renewable energy resources (which are less environmentally harmful such as biomass.
Biomass is one of the earliest sources of energy with very specific properties. Biomass energy with large range of providers is an ideal renewable one which is generated by massive wastes of industries, agriculture and timber each year. Also, biomass is used as a good alternative fuel for industrial boilers.
Biomass fuel types for boilers
Biomass fuel boiler is based on biomass as material, adopting the way to convert biomass into fuels, such as gasification, curing, etc. Biomass boiler has a very wide range of materials, as long as it is through photosynthesis wood can be idle.
The biomass boiler can use the corn stalks, rice hull, waste woods as the fuel. In some degree, it not only resolves the problem which is caused by burning straws, but also it bring plenty of economic rewards and income for enterprises and the common people. Besides, the biomass energy is a kind of clean and renewable energy with nearly discharging none of CO2, which can make a great contribution to the environmental protection, ecological balance, and improvement of living standard of the common people.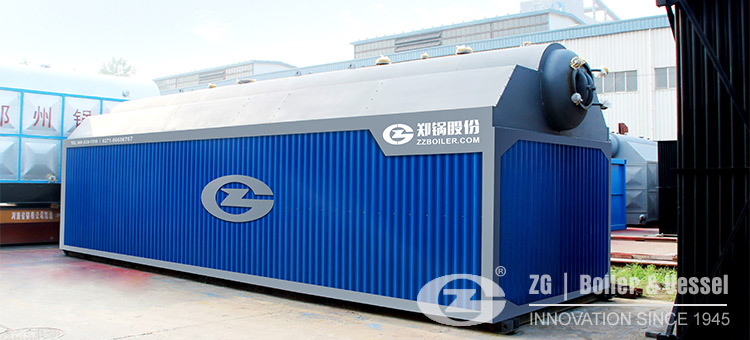 Biomass boiler users in the world
Biomass ranks as the fourth source of energy in the world, representing approximately 14% of world final energy consumption, a higher share than that of coal (12%) and comparable to those of gas(15%) and electricity (14%). Biomass is the main source of energy for many developing countries. It is an effective way of using biomass energy that we applied biomass fuel to the fuel of boiler, and biomass boiler has been rapidly developed in China, India, Philippines, Thailand, America, Canada, Mexico, and many developed countries in recent years.