What Are The Fabrication And Construction Of Oil Steam Boiler
2015-09-29 15:54:55
As pioneers in industrial boiler manufacturing with 70 years of industry experience in design, fabrication, installation and commissioning of a wide range of quality industrial boiler ranging from 1TPH to 280TPH, we are one of the top boiler manufacturers in China. And we have WNS and SZS series gas & oil steam boiler to meet your needs. Here we will introduce some fabrication and construction of oil steam boiler.
WNS series oil steam boilers are horizontal internal combustion three-pass complete wet-back firetube boilers. The boiler as a complete system includes auxiliaries, such as instruments, burner, heat exchanger and control. We can fabricate the boiler as ASME, IBR or other standards, and the boiler has some construction features. Fully-corrugated furnace with large size for low flue gas resistance is suitable for any type of burner required to take care of varied fuel as per the customer requirement. Economizer design is compact with long-lasting non-corrosive alloy material which can ensures long life; the efficient thermal design helps to reduce the temperature of flue gas outlet to the lowest level.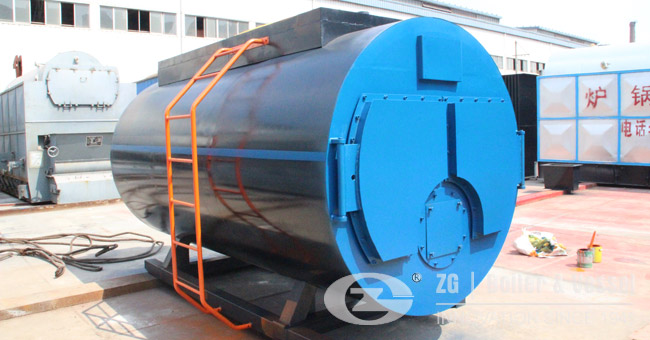 The boiler has a D-type layout, double drums and longitudinal layout. It has a water tube structure and can be provided as a packaged boiler. We fabricate and construct the boiler with good materials and strict requirement. It adopts a full membrane wall structure made of tube and fin construction provides a gas tight furnace chamber resulting in a high combustion efficiency. Condensate recovery module helps to reduce amount of make-up water, the use of energy for thermal deaeration, desalting blow-down quantities and less use of dosing chemicals, and expansion stem losses.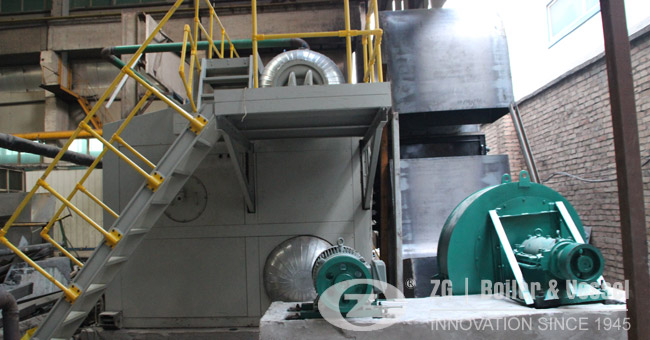 Industrial gas oil steam boiler manufacturer
Our boilers are manufactured to international standards, and exported to countries like Vietnam, South Africa, Philippines, India, Indonesia, Mexico, Columbia, Korea, Kenya and other regions. We own two manufacturing plants, occupying approximately 200,000 square meters of covered work area, are supported by a team of highly trained and experienced personnel from various engineering disciplines. Innovated technology, strict inspection, after-all service, we are to offer our clients with high quality, efficient and robust boilers.
Get An Instant Quotation
For all inquiries, please fill in the form below (* are required) to send us a brief message, and we will get back to you as soon as possible.