Workers Steeping Up The Manufacturing of Tibet Heating Boilers
2016-04-27 16:46:22
Three sets of heating boilers, ordered in the first quarter of 2016 by Tibetan heating company, have entered into rack-mounted stage now. Our workers are stepping up the production in order to complete the manufacturing and meet client's urgent need.
Since 2016, ZBG Group has made significant progress in domestic and oversea market. Both sales and production indexes are booming up in the first quarter. The SZS gas fired boiler, WNS gas oil fired boiler, chain grate boiler, CFB power plant boiler are the hot selling types. The succession of the boiler orders do require higher production efficiency. In recent months, workers of ZBG Group are busy manufacturing these products. Drum manufacturing, membrane water wall welding, painting, testing, shipping, all works are orderly processing.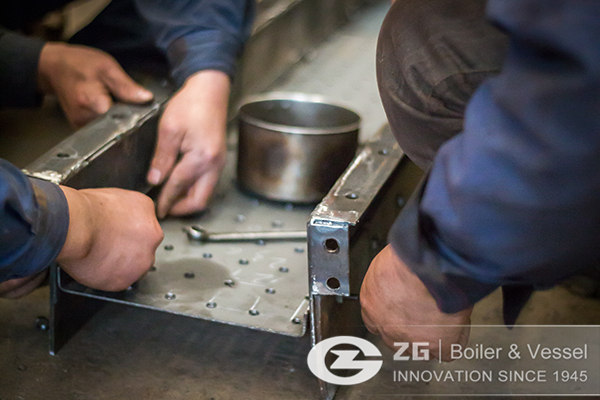 Meanwhile, our company insists on "quality first, safety first", strict quality management system is carried out to ensure the product quality; overall protective measures are taken to guarantee our staffs' security.
Established in 1945, ZBG Group has been a leading expert in boiler designing, manufacturing, installation and maintenance. ZBG Group is dedicated to offering our clients with top quality solutions!
Get An Instant Quotation
For all inquiries, please fill in the form below (* are required) to send us a brief message, and we will get back to you as soon as possible.