Mayor of Pyreongtaek Visited ZBG Biomass Boiler Project Site
2016-05-25 14:49:46
Recently, mayor of Pyreongtaek,Korea inspected a 30T biomass boiler project site, located in the city and manufactured by Zhengzhou Boiler Co., Ltd. The 30T boiler is the first biomass boiler installed in Pyreongtaek, and it has been listed as one of the key projects of the city.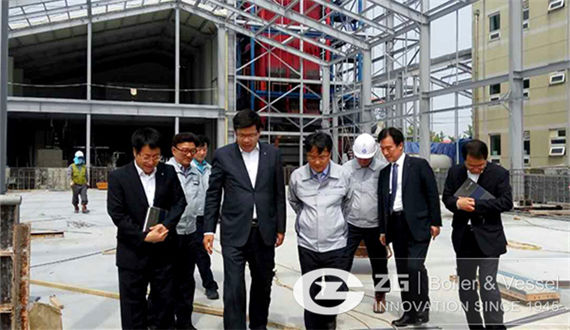 Pyreongtaek has abundant biomass sources, and the local government attached great importance to its first biomass boiler application. The leader of Dongwooalt company gave the introduction and analysis of the project equipment and sustainable application, which fully affirmed the Mayor of Pyeongtaek.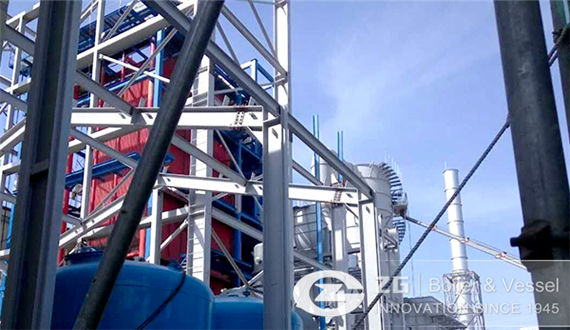 30T biomass boiler signed contract with Dongwooalt
On October 19th, 2015, Korean DONGWOOALT CO., LTD. signed a contract to order a 30 ton/hr corner tube biomass steam boiler from Zhengzhou Boiler Co., Ltd. (ZBG). The boiler is supposed to apply in leather wet processing; high temperature steam is required in most of the process, like wrinkles, embossing, dyeing. Therefore, the selection of steam boiler is very important. Through months of inspection and comparison, ZBG won the cooperation with its super power and outstanding product.
Now the 30T biomass boiler project has entered into pressure components welding stage, the installing is still going on.
Get An Instant Quotation
For all inquiries, please fill in the form below (* are required) to send us a brief message, and we will get back to you as soon as possible.