Interview with Engineer Cao: CFB Power Plant Boiler Co-generation
2016-01-06 16:48:34
Customer introduction:
Located in beautiful Xilin Gol Prairie--- Ximeng Xiwuqi Baiyinhua Industrial Park(now known as Regional Industrial Park), the Inner Mongolia Xing'an Copper Zinc Smelting Co., Ltd., a joint venture founded in 2007 by Inner Mongolia Mining Group and SPIC Mengdong Energy Group with a registered capital of 300 million RMB, is a non-ferrous metal smelting company, which is specialized in zinc, cooper and sulfuric acid production and trade.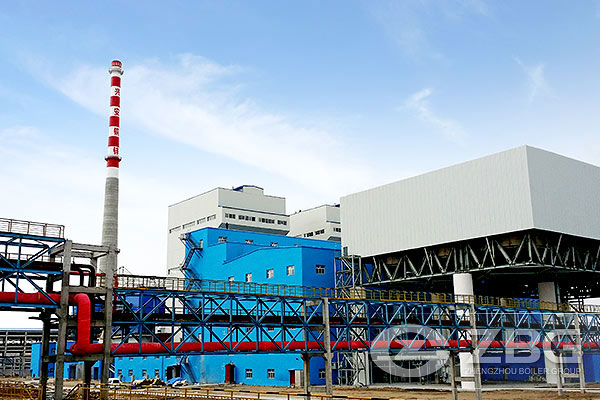 Project background:
The overall design scale of Inner Mongolia Xing'an Copper Zinc Smelting Co., Ltd. is annual production of 200,000ton zinc, 100,000 cooper, and it will totally cover an area of 1,800 acres. The general program is divided into three stages: the first stage has completed; the second stage and technology projects have started and put into production, of which, the 2*280t/h CFB boiler project cooperated with ZG belongs to the 2*50,000KW captive power plant, with a total investment of more than 6 billion.
Q: What's the role of the 2 sets of CFB Boilers in the Inner Mongolia project?
A: There are "three driving force" in the project: boiler, steam turbine, and generator. The 2*280t/h high temperature high pressure CFB Boilers belong to the boiler part and they take a very important position in captive power plant running. The quality of boilers can directly affect the operation of captive power plant, so our CFB boilers are the fundamental equipment in the project.
Q: Why the company builds captive power plant?
A: It is a energy-consumption industry and it consumes enormous electricity every year. The company is located in a coal-rich zone, and there are special policies support from power department and autonomous region. So building a captive power plant is a prior choice to reduce its cost.
Q: This Inner Mongolia power plant boiler project is currently the largest high temperature high pressure boiler project in Henan, and ZG Group even listed it as "NO 1 Project" at that time. For this project, how did ZG deal with the technicians deployment?
A: The whole project is led by the leadership of ZG Group, all departments cooperate and successfully complete the boiler's design, manufacture, installation and commissioning. To ensure smooth progress of the project, five excellent technical staffs and an experienced site representative were arranged from installation to commissioning.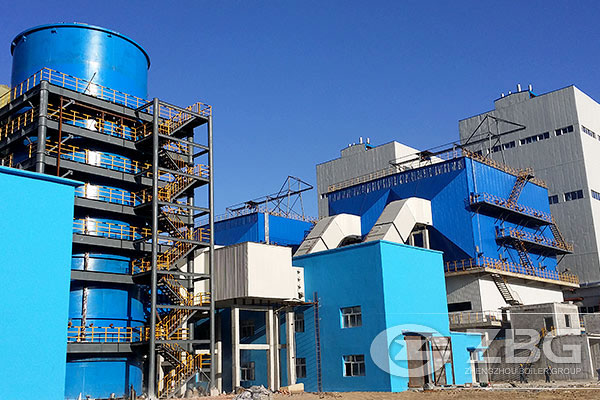 Q: You said "a 280 ton CFB power plant boiler is equivalent to 320 ton load one", how can it achieve such a high load?
A: The equipped steam turbine and generator are 2*60,000KW high temperature high pressure double suction air cooling units. Under normal conditions, it is a 2*50,000KW generating capacity, but according to enterprise's demand for production load electricity, the full load power is 2 * 60,000KW without extraction. So, the boilers are expected to operate safely and stably under 20%-110%B-MCR. At the same time, the generator unit should have the over-load ability. To meet user's requirements, the boilers are designed of a nominal capacity 280t/h, but the actual outputs can reach 320t/h.
After 168 hours commissioning, the user was very satisfied.
Q: What are the actual benefits that the 2*280t/h boilers can bring to the Inner Mongolia company?
A: The project can basically meet its demand for electricity, saving at least 876 million kilowatts electricity cost every year. Besides, the project fully utilizes the flue gas waste heat of CFB power plant boiler, adopts advanced technologies such as desulfurization washing and degassing, and finally realize the recycle and reuse of smelting waste(zinc oxide). This not only improves zinc metal recovery rate, also completes the recycling of sulfur and other harmful ingredients. The boilers help realize energy-saving, circulating water utilization, comprehensive recycle, and brings huge economic benefit and social benefit.