Industrial Autoclave Manufacturer
2016-03-09 10:20:48
Zhengzhou Boiler is a pioneer in the field of designing, manufacturing AAC autoclaves. Our company has maintained its winning edge by offering wide range of products at competitive pricing. The products are used in production line of new building materials, such as aerated blocks, sand lime bricks, lightweight wall materials, fly ash brick, etc.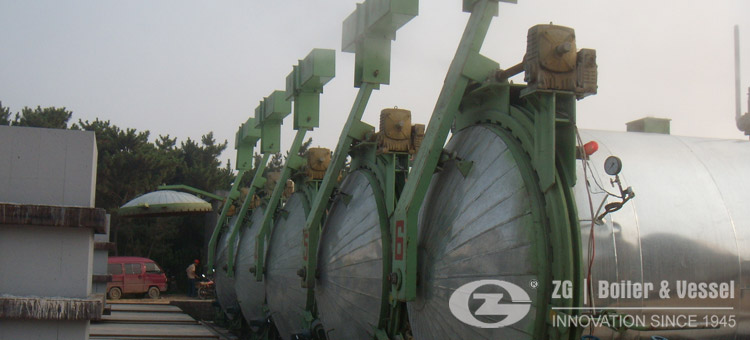 Industrial autoclave for AAC plant
AAC autoclave is the necessary equipment for the new building material producing and it can greatly improve the product's strength and performance. Our company manufactures Industrial Autoclaves for AAC plants of 50000m3~300000m3 annual production. ANSYS finite element analysis calculation is processed on autoclave and its components to ensure safe operation and long service span. Meanwhile, the autoclave cover and its flange welding seam adopts double-side automatic submerged arc welding, and processes 100% testing and heat treatment after welding eliminates the forge welding stress and stress. The welding and heat treatment technology take a leading role in China autoclave production field.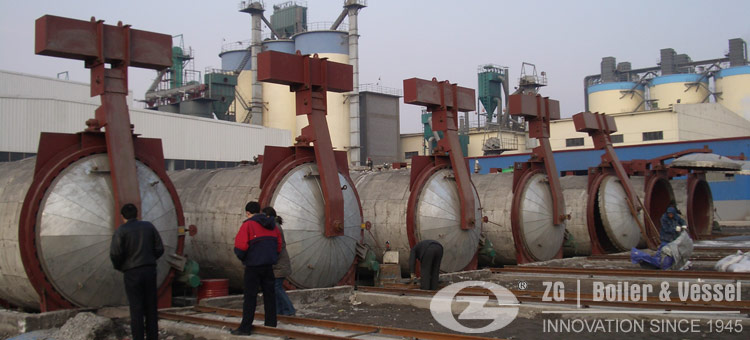 Manufacturer of AAC autoclaves
Our company has a number of autoclave device patent, involving automatic operation, positioning control, safety interlock systems. We aim at providing great products to our clients from Southeast Asia, Central Asia, Africa, Europe and so on. ZG AAC autoclave has won good reputation for its excellent performance. As clients requirement , we offer top-opening autoclave, side-opening autoclave, pneumatic-opening autoclave, full-automatic autoclave. Leave us your demand, we will contact you and send quotation soon. E-mail: zbg@zzboiler.com Call: 86-371-86062323
Get An Instant Quotation
For all inquiries, please fill in the form below (* are required) to send us a brief message, and we will get back to you as soon as possible.