How to Improve Boiler Thermal Efficiency
2016-03-09 09:43:59
Thermal efficiency is the main reference index to select a new boiler. If the efficiency is improved, fuel cost will be saved. In this article, we give some tips on improving thermal efficiency of boiler.
Tips of boiler thermal efficiency improvement
1.Ensure the boiler is not operated under overload condition.
For example, if your equipment is 10 ton coal fired steam boiler, during the operating, do not let it over its load, no more 9 ton operation is good. This is to control boiler load and avoid fuel waste.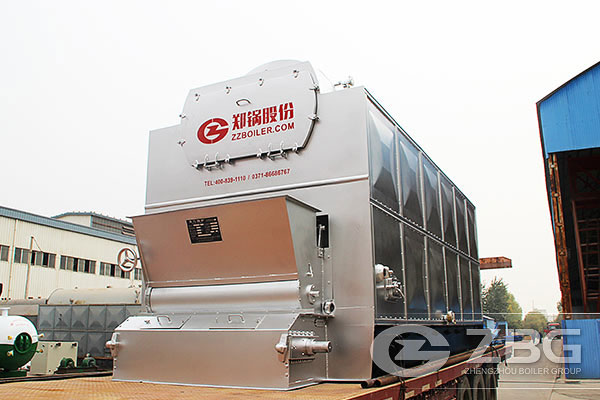 2.Reasonably control boiler inlet volume
When burner starts, adjust the inlet air volume, make the fuel and air rate in a reasonable range, thus the fuel can be fully burning, flue gas temperature effectively decreases, so the heat loss of flue gas is reduced. In some degree, this improves boiler heat utilization as well as improves boiler thermal efficiency.
3.Boiler water needs purification treatment.
The water used in boiler should process purification treatment, clean soft water can improve water vapor quality. And quality water vapor can avoid scaling, reduce discharge capacity, this means the heat loss is also reduced. For each time emission brings out large amount o heat and leads to steam boiler efficiency reduction.
Leading boiler manufacturer and exporter
Boiler thermal efficiency can directly affect the fuel consumption, in other word, it determines the boiler cost. ZG Boiler provide high efficiency industrial boilers, like gas oil fired boiler, biomass fired boiler, CFB boiler, etc. Our cost-efficient equipment bring you not only enough p0wer to production, also reduce your investment. We manufacture and export industrial boilers to South Africa, India, Indonesia, Malaysia, Philippines, Vietnam, etc.