D Type Water Tube Boiler Supplier
2015-11-10 15:40:31
D type is one of the most popular boiler configurations for gas & oil fired water tube boilers. ZG D type gas oil fired boilers are designed double-drum, large furnaces, wet back structure, with the capacity up to 65TPH. Its packaged structure makes it compact and easy to transport and install.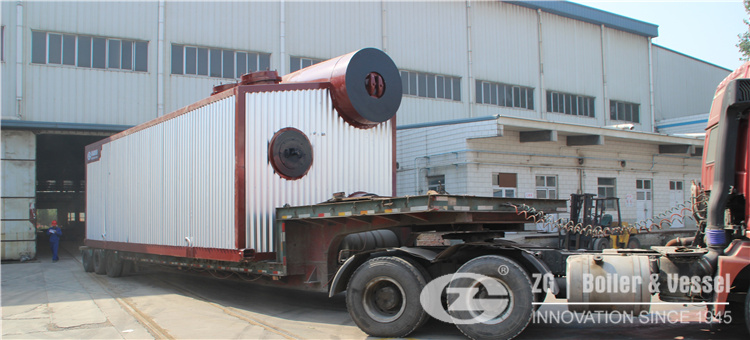 17.5MW gas fired hot water boiler for oilfield heating
D type gas oil boiler for sale
1.The D-style boiler is a 100% membrane water-cooled furnace, reducing costly, time-consuming, annual maintenance.
2.It can burn gas, oil or combined fuel, customized with superheated steam, all superheaters are placed within the boilers convective zone to optimize performance.
3.D type boilers offer proven energy solutions through advanced technologies and state-of-the-art manufacturing.
4.The front and rear walls are welded and refractory-free, as well as the burner throat, when integrated with imported burner.
5.With advanced automatic control system, boilers can be operated automatically.
6.Packaged structure, easy to transport, short installation period and low cost.
7.ZBG Boiler is a single-source supplier for integrated boiler, burner, and control solutions
D type water tube boiler supplier
ZBG Boiler offers custom-engineered solutions for all types of applications in all kinds of industries and these years our water tube boilers(not only D type, also O type, π type) have ever exported to Australia, Brazil, Russia, India, Vietnam, Uzbekistan, Indonesia, Mexico, Kenya, Malaysia, Zambia, and other countries in Petroleum, Utility/Power Plant, Textiles Plant, Pulp & Paper, Chemical Processing, Petrochemical Industries, Large Institutional, District Heating, Hotel, Food Processing, Hospital, Process Steam, etc.