What are the Waste Heat Resources of the Boilers?
2021-08-09 15:08:16
The emergence of waste heat boilers is of great significance to some industries, such as the cement industry, the coking industry, and the waste incineration industry. The waste heat boiler utilizes a large amount of low temperature (high temperature) waste heat generated in these industries and converts it into heating or hot water or electricity resources. So what are the low temperature or high temperature waste heat resources of these industries?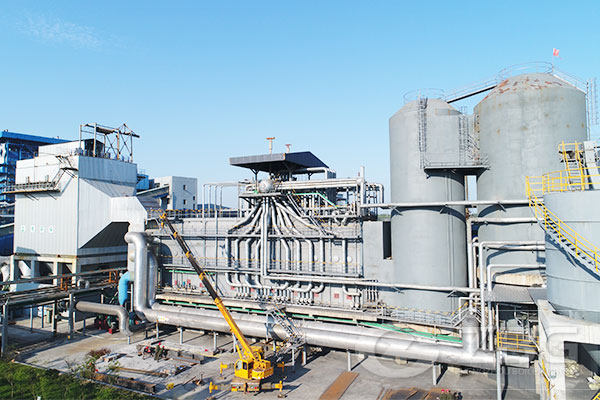 1. High-temperature flue gas waste heat: It is a common form, which is characterized by large output, concentrated production points, strong continuity, and easy recovery and utilization. The heat taken away accounts for 40-50% of the total heat. This waste heat boiler the recovered heat can be used for production or domestic heat and power generation.
2. High-temperature slag waste heat: such as blast furnace slag, converter slag, electric furnace slag, etc. The slag temperature is above 1000 ℃, and the heat it takes away accounts for 20% of the total heat.
3. Residual heat of high-temperature products: such as coke oven coke, steel ingot billet, high-temperature forgings, etc., which are generally very hot and contain a lot of waste heat.
4. Residual heat of combustible waste gas and waste liquid: such as blast furnace gas, catalytic cracking regenerated waste gas from oil refineries, black liquor from paper mills, etc., they can all be used.
5. Chemical reaction waste heat: industrial sectors such as metallurgy, sulfuric acid, phosphoric acid, fertilizer, chemical fiber, paint, etc. all produce a large amount of chemical reaction waste heat.
6. Cooling medium waste heat: a large amount of cooling water discharged from cooling devices such as water jackets of industrial furnaces and kilns, and the steam produced by various vaporization cooling devices contain a large amount of waste heat, which can be used rationally.
7. Condensed water waste heat: the physical sensible heat of the steam used in the production process of various industrial sectors when the condensation decreases after the industrial process.
Want to know more details about waste heat boilers? Welcome to consult online customer service, or directly call +86 177 1999 3430, ZBG Boiler Group will serve you wholeheartedly!