Low-speed Circulating Fluidized Bed Boilers
2021-08-25 10:19:15
The low-speed circulating fluidized bed boiler has a capacity from 20 steam tons to 130 steam tons. The applicable fuels are: lean coal, bituminous coal, anthracite, lignite, coal gangue and gas-making slag.
There are three main types of low-speed circulating fluidized bed boilers: power station boilers, steam boilers and hot water boilers. The product combustion chamber and vortex separator are composed of membrane water-cooled walls. The vortex separator is located on the upper part of the combustion chamber, and the return device is arranged on the left side of the furnace.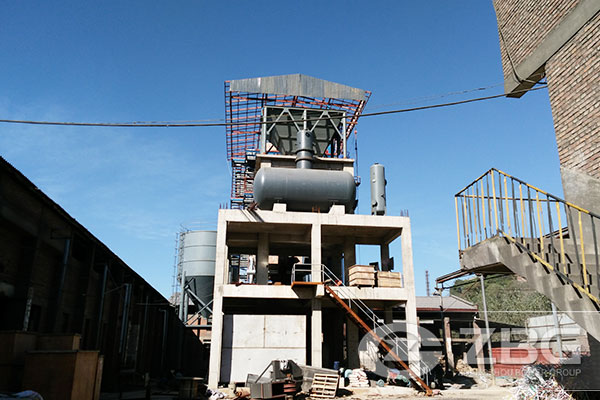 The low-speed circulating fluidized bed boiler adopts a membrane water-cooled wall to ingeniously arrange the combustion chamber, separator and fly ash return system into a whole, with compact structure and unique separator structure design. It has the following advantages:
1. The separator adopts membrane wall to form the separator skeleton, and the structure is stable.
2. The membrane wall is welded with inverted fork grab nails, and wear-resistant materials are molded and poured to ensure that the inner surface of the separator is smooth and has a special streamline. The separation efficiency is as high as 97.97%, and the cutting particle size dc is 8-15um.
3. The membrane wall absorbs heat to the inner lining, allows the residual carbon in the flue gas to continue to burn in the separator, does not cause coking, and improves the separation efficiency.
4. The thickness of the lining wear-resistant material is 80mm, the thermal inertia is small, and it can prevent cracks at the same time, meeting the requirements of the circulating fluidized bed boiler to start and stop quickly.
Want to know more details about low-speed circulating fluidized bed boilers? Welcome to consult online customer service, or directly call +86 177 1999 3430, ZBG Boiler Group will serve you wholeheartedly!