Features of WNS Oil Gas Fire Tube Boilers
2021-07-15 17:26:39
WNS Oil Gas Fire Tube Boiler is fast-assembly installation boiler, which consists of boiler body, interconnecting flue, burner, steam and water system, meters, economizer and condenser.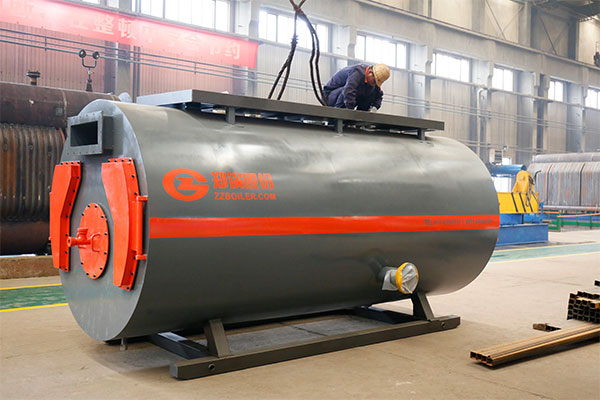 Features of WNS Oil Gas Fire Tube Boilers:
1. Generally, slight positive pressure combustion is used, and no induced draft fan is required.
2. It is only suitable for fuel oil or high calorific value gas (Qdw≥16000kJ/Nm3).
3. Simple structure, convenient manufacture, short installation period and low maintenance cost.
4. For steam boilers, it is only suitable for saturated steam and the pressure is ≤1.6MPa.
5. The boiler capacity is generally ≤20t/h.
You should know that the thermal efficiency of oil and gas boilers produced by different boiler manufacturers is different. Before making a purchase, it is best for users to compare a few more, and do not directly choose the low-priced one.
Want to know more about WNS oil gas fire tube boilers? Welcome to consult online customer service, or directly call +86 177 1999 3430, ZBG Boiler Group will serve you wholeheartedly!