How to Calculate Gas Boiler Capacity According to Heating Area
2021-05-31 17:40:33
I often encounter customers asking: I want to buy a gas boiler for heating, but I don't know how big it should be. Can you recommend it so that we can make a budget. This should be a problem that plagues most customers.
ZBG, as a professional gas boiler manufacturer, has the responsibility and obligation to teach you how to calculate the gas boiler capacity according to the heating area.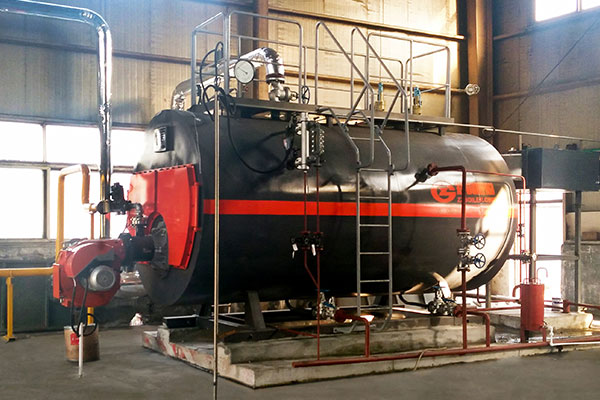 Generally speaking, the boiler used for heating is a hot water boiler, and its unit is megawatt, or MW. What we are talking about is a 1-ton hot water boiler, which has a thermal power of 0.7MW, which can be understood as follows: 1 ton of hot water boiler = 0.7MW.
There are many factors influencing boiler heating, such as the type of boiler, the height and insulation effect of the building, the altitude of the location, the customer's demand for indoor temperature, and the thermal efficiency of the boiler, etc. Here, let's leave these factors behind and take a look at the general situation.
The gas-fired hot water boiler produced by ZBG has a heating area of ​​8,000 square meters to 10,000 square meters per ton per hour, which is in most areas. In colder areas, the heating area per ton per hour is 6000 square meters to 8000 square meters.
List of heating area of ​​commonly used tonnage hot water boilers:
Heating area of ​​1 ton (0.7MW) hot water boiler: 8000㎡-10000㎡
Heating area of ​​2 tons (1.4MW) hot water boiler: 16000㎡-20000㎡
Heating area of ​​4 tons (2.8MW) hot water boiler: 32000㎡-40000㎡
Heating area of ​​5 tons (3.5MW) hot water boiler: 40000㎡-50000㎡
Heating area of ​​6 tons (4.2MW) hot water boiler: 48000㎡-60000㎡
Heating area of ​​8 tons (5.6MW) hot water boiler: 56000㎡-80000㎡
Heating area of ​​10 tons (7MW) hot water boiler: 80,000㎡-100000㎡
Through the above example, you can calculate the tonnage of the gas boiler required based on the heating area.
Want more detailed information about gas boilers? Welcome to consult online customer service, or directly call 0371-86678499, ZBG Boiler Group will serve you wholeheartedly!