150000 cum AAC Plant Equipment List
2016-03-09 10:09:07
AAC blocks has the advantages of light weight, insulation, sound proof, so there are many factories invest the AAC block production line. For AAC block plant with capacity 150000 cum per year, we supply the main equipment 6 sets of Φ2.0×31m autoclaves and 6t/h coal fired steam boiler.
150000m3 aac block plant equipment list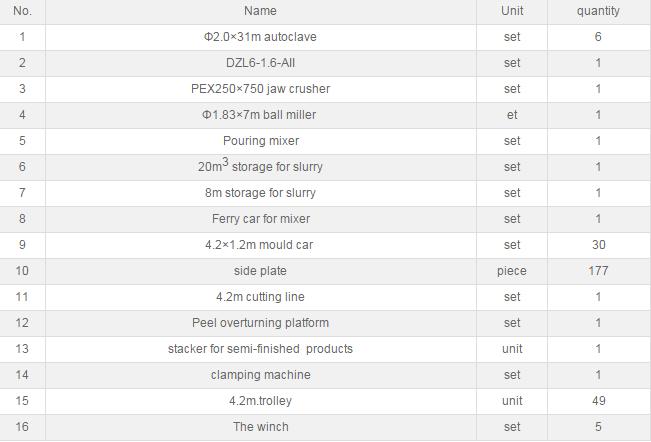 Six sets of autoclaves for AAC plant
Autoclaved aerated concrete autoclave is one of the most important device for the AAC block production line, which can affect the products strength and comprehensive quality through high pressure and high pressure steam curing. According to the annual capacity 150000 cubic meter, we recommend six sets of autoclaves for the AAC block production line.
Get An Instant Quotation
For all inquiries, please fill in the form below (* are required) to send us a brief message, and we will get back to you as soon as possible.