What Are The Types of 35 Tons Steam Boilers
2017-08-22 17:16:27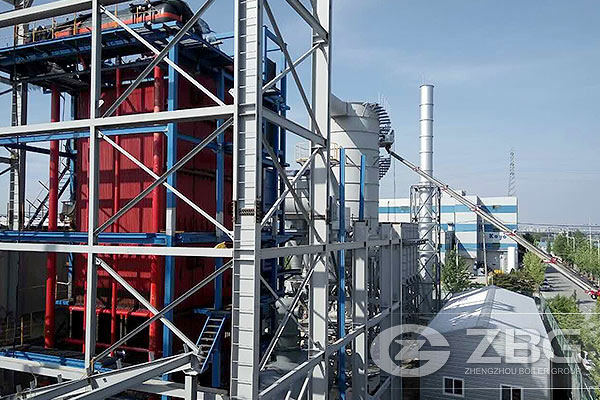 The 35 tons steam boiler is one of the heating equipment used in heating enterprises. The water is heated into steam in the pot and the heat is sent out in the furnace. It is the principle of the steam boiler. With the use of enterprises gradually increased , the market needs to design different types of 35 tons steam boiler for supplying enterprises.
What are types of 35 tons steam boiler? According to the use of different fuels, ZBG 35 tons steam boiler can be divided into oil & gas fired steam boiler, circulating fluidized bed steam boiler, coal fired steam boiler, biomass steam boiler:
1.35 tons oil and gas fired steam boiler, fuel is oil, heavy oil and natural gas, methanol, ethanol, city gas and coke oven gas, this boiler has many advantages, thermal efficiency, large power, strong load adaptability, convenient operation, safe and reliable operation, is a kind of ideal product that high efficiency, low consumption, and low pollution.
2. Coal fired steam boiler. ZBG coal fired boiler design adopts the latest research product, " Second Prize of Advance Awarded by Xi'an Jiaotong University ", the back arch is low and long and the part near the exit is inverse inclined type, while the front arch is 45 inclined type, they together from a downside "α" flame structure, which makes the lean coal combustion easier and it can adjust itself to a wide range of coal types.
3. 35 tons circulating fluidized bed boiler: Bell-covered style air cap, has features like low resistance, anti-back ash flow, falling of preventing, guaranteeing the boiler combustion efficiency. It has many advantages, such as coal adaptability, high combustion efficiency, and good load regulation.
4. Biomass steam boiler: high combustion efficiency, easy to burn out and low carbon residue. Compared with coal, burning point is low, easy to ignite; high energy density, combustion duration increased significantly.