Water Tube Boiler Types
2017-07-07 16:49:39
In general, the industrial boilers fall into two categories: watertube boiler and firetube boiler. The water tube boilers are very common in industrial application and utilities. The watertube boiler is a type of boiler in which water circulates in tubes heated externally by the fire. Fuel is burned inside the furnace, creating hot gas which heats water in the steam-generating tubes. In smaller boilers, additional generating tubes are separate in the furnace, while larger utility boilers rely on the water-filled tubes that make up the walls of the furnace to generate steam.
Types of water tube boilers
SZS oil & gas D type boiler
SZL chain grate water tube boiler
Circulating fluidized bed boiler
Waste Heat recovery boiler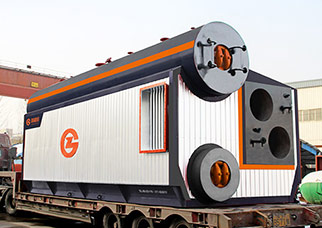 SZS oil gas D type water tube boiler
Capacity: 4-90Ton
Application: centralized heating, industrial steam and hot water supply
Fuel: natural gas, biogas, heavy oil, light oil
SZS series boiler is a D-Type packaged water tube boiler, with lots of advantages: high combustion efficiency, low emission, convenient operation, easy installation, high automatic degree, etc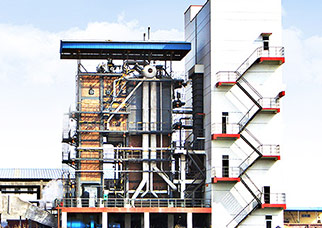 Circulating fluidized bed type water tube boiler
Capacity: 35 - 410Ton
Application: generate steam and power for thermal power plant, iron & steel industry, cement plant, paper mill, textile industry, mining industry.
Fuel: coal, biomass pellet, wood chips, rice husk
Circulating fluidized bed(CFB) boilers are high combustion efficiency and low NOx, SOx emission.
SZL coal and biomass water tube boiler
Capacity: 6 - 25Ton / 4.2 - 17.5MW
Application: central heating supply, hospital, cleaning & laundry, hotel, chemical industry, paper plant, etc.
Fuel: biomass fuel, bituminous coal, anthracite coal, rich husk
SZL series chain grate water tube boiler is double-drum horizontal, using membrane water cooled wall, good sealing and high efficiency.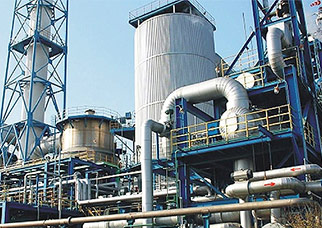 Waste heat recovery water tube boiler
Capacity: 2 - 120Ton
Application: r chemical industry, building materials and metallurgical industries, etc.
Fuel: waste heat from cement kiln, glass kiln, carbon kiln, smelting, chemical industry
According to the actual operating characteristics of different industries waste heat, we develop different waste heat boilers.
If you want to know more about WATER TUBE BOILER TYPES OR PRICES, please contact zbg@zzboiler.com or directly chat with our online customer service staff!