Two 500 BHP Oil Steam Boilers With the ASME Stamp
2021-12-16 08:52:17
We have a Project in Ecuador to provide Two 500 BHP steam boilers.
3 pass
Dryback
Operating pressure: 200 PSIG
Design pressure: 220 PSIG
They well work with fuel oil #2
We Will provide the burners
Must have ASME stamp
Altitude: 0 fasl
Please let me know if you are able to quote both boilers with the ASME stamp. We need this asap, let me know if you need further information.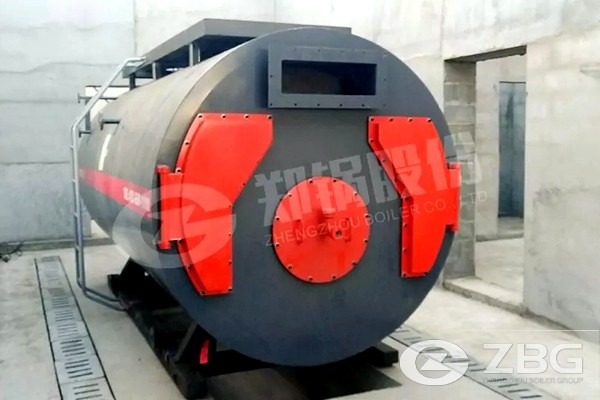 steam boiler
Two 500 BHP Oil Steam Boilers
The unit used to express capacity is different in each country. How many tons is 500 BHP? Calculating based on 1 t/h = 71.1BHP, we can roughly calculate that a 500 BHP oil-fired boiler is equivalent to a 7t/h oil-fired boiler. Pressure 200 PSIG = 1.3789514mpa Design pressure 200 PSIG is approximately equal to 1.5 mpa.
Technical parameters of 7 tons/hour steam boiler
Rated evaporation capacity: 500 BHP(7 t/h )
Boiler model: WNS7-1.6-YQ, SZS7-1.6-YQ
Rated steam pressure: 1.6MPA
Rated steam temperature: 204℃
Water supply temperature: 20℃
Applicable fuel: light diesel, heavy oil
Factory way: quick install
Diesel fuel consumption: 445kg/h
The boilers produced by our company include not only 7 tons gas-fired boilers, but also biomass boilers, coal fired boilers, circulating fluidized bed boilers, waste heat boilers and so on, with capacity ranging from 1 ton to 410 tons, product dimensions and equipment levels are tailored to the customer's individual needs.
Get An Instant Quotation
For all inquiries, please fill in the form below (* are required) to send us a brief message, and we will get back to you as soon as possible.