Request a Commercial Quotation for a 2500kg/h Industrial Natural Gas Steam Boiler
2022-01-07 08:42:16
Our company currently has a need for procurement of an industrial steam boiler and an additive dosing unit for its chemical plant under construction in Angren, Uzbekistan. Please see the attachment to this message for specifications sheets of the required steam boiler and additive dosing units. Kindly send us a commercial offer for procurement of an industrial steam boiler and an additive dosing unit in accordance with the attached specifications.
PROCESS DATA
Nominal steam production: 2500 kg/h
Operating pressure:   8 barg
Max pressure:       12 barg
Working temperature:   175°C
Max temperature:     190°C
Water quality:       Refer to sheet 2
Fuel type:         Natural Gas
NHV:           8177 kcal/m3
2500kg/h capacity is not very common, our common boiler equipment is mostly 2 tons and 3 tons. Zhengzhou Boiler Plant has also done many projects of this kind of boiler, such as the Russian 3-ton gas fired steam boiler project.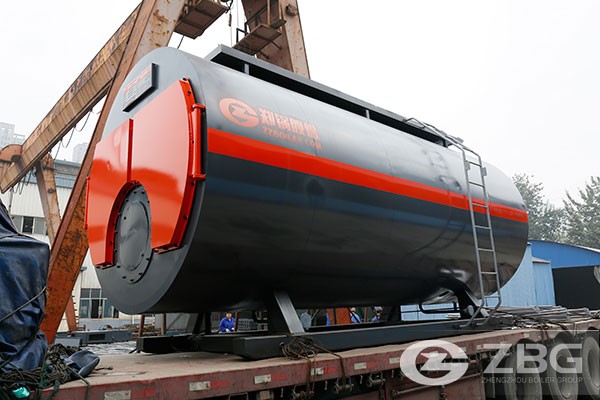 3 Tons Steam Boiler Exported to Russia
Model: WNS3-1.25-Y/Q
Capacity: 3 tons per hour
Application: Building materials industry
After concrete pouring, if the climate is hot and the air is dry, and the maintenance is not carried out in time, the water in concrete will evaporate too quickly, and dehydration will occur, which will make the cement particles that have formed gel body not fully hydrated. In addition, when concrete does not have enough strength, premature evaporation of water will produce larger shrinkage deformation and dry shrinkage cracks. So it is very important to maintain the concrete in the initial stage after pouring, and the steam boiler is the most critical equipment for the steam maintenance of concrete.
The Customer purchase this 3 tons gas boiler for concrete mixing station project. At present, the equipment has been in normal operation, and customers are very satisfied with our boiler.
Get An Instant Quotation
For all inquiries, please fill in the form below (* are required) to send us a brief message, and we will get back to you as soon as possible.