Three Pass Fire Tube Boilers
2017-10-18 16:21:02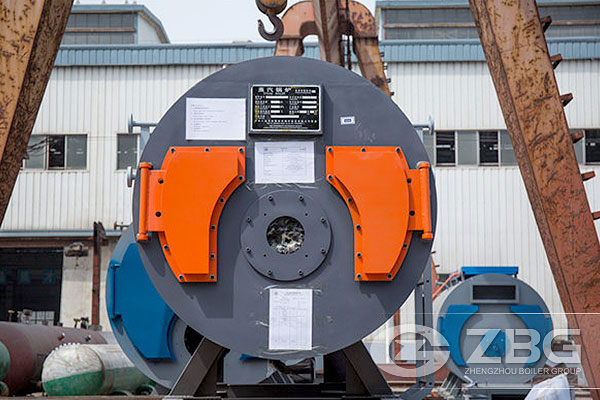 Each set of tubes that hot combustion flue gas travels through before making a turn within the boiler, is considered a "pass." A 3-pass fire tube boiler design consists of three sets of horizontal tubes, with the stack outlet located on the rear of the boiler. A downdraft design keeps the cooler water from having an effect on the hot surfaces within the boiler.
Generally speaking, a boiler with more passes provides more opportunities for hot gasses to transfer heat to the water in a boiler and operate more efficiently, however, boiler efficiency is highly affected by tube design, and not simply the number of passes. It is possible for a 3-pass boiler with a tube design that allows more heat transfer time to deliver the same or higher efficiency rating than a 4-pass boiler with standard tubes.
WNS series oil and gas fired boiler produced by ZBG belongs to three pass fire tube boiler. As the subproject of high efficient and green boiler in the World Bank Group's GEF Program, each technical index of ZBG WNS series oil and gas fired boiler has reached the world advanced level.
If you want to know more about three pass fire tube boilers or fire tube boiler technical parameters and price, welcome to consult our online customer service!
Get An Instant Quotation
For all inquiries, please fill in the form below (* are required) to send us a brief message, and we will get back to you as soon as possible.