The Calculation of Boiler Efficiency
2017-06-30 17:21:07
The initial cost of boiler is a small part of total costs associated with the boiler over its lifetime. In the operational life of a boiler, major costs arise out of the fuel costs. Ensuring efficient operation of boiler is critical to optimize the fuel costs. Boiler efficiency is a combined result of efficiencies of different components of a boiler. A boiler has many sub systems whose efficiency affects the overall boiler efficiency.
Definition of Boiler Efficiency is "The percentage of the total absorption heating value of outlet steam in the total supply heating value."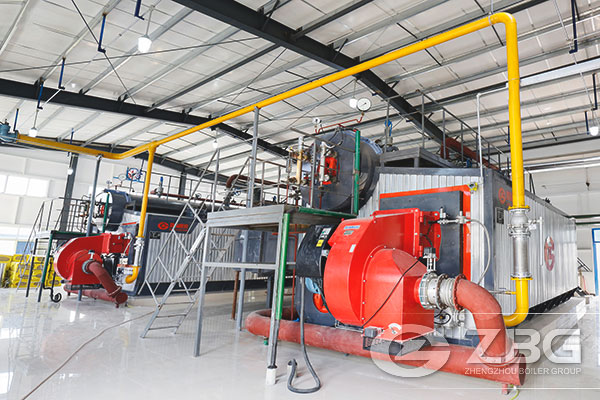 In other word, it is a rate how the boiler runs efficiently. The actual calculation for the boiler efficiency is the followings;
Boiler Efficiency= (%)(Steam value per hour :kg)×(h2-h1)×100
(Fuel consumption per hour :kg)×(Fuel low calorific heating value : kcal/kg)
h2:The ratio enthalpy of feed water(kcal/kg)
h1:The ratio enthalpy of steam (kcal/kg)
Generally, the main factor of the loss is the following.
1.Loss by fuel incomplete combustion (In case of heavy oil, the loss is a little.)
2.Loss by defective combustion gas
3.Loss by gas heat
4.Radiating loss from boiler surrounding wall
5.The other loss
More information about the calculation of boiler efficiency, please contact with our online service.
Get An Instant Quotation
For all inquiries, please fill in the form below (* are required) to send us a brief message, and we will get back to you as soon as possible.