Sunflower Seeds Shell Fired Boiler for Sale
2017-06-21 17:27:42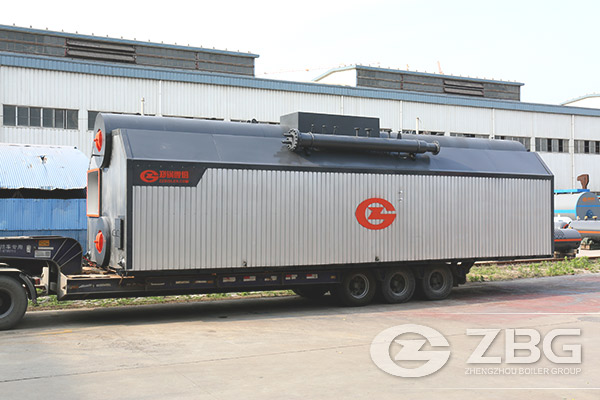 Sunflower seeds shell, also known as sunflower hulls, sunflower kernels, sunflower husks, refer to shells of sunflower fruits after the seeds are taken out. It's a by-product of sunflower seeds deep processing industries. As sunflower is planted widely all around the world, every year a large amount of sunflower seed is harvested. Before, sunflower husks are always thrown away or burnt directly as fuel for sunflower seeds processing. Its utilization rate is low. With the development of biomass pelletizing technic and the invention of biomass boiler, sunflower seeds shell has become a promising raw material for biomass pellets processing.
Sunflower husk is an ideal raw material for biomass boiler. Its main ingredient is cellulose, which is a hydrocarbon with high calorific value. Besides, sunflower husk is quite dry and can reach the moisture content limit of 8-10% for biomass pellet making. Thus the drying fees for a wood sawdust dryer is avoided to cut down the production cost.
With the increasing installation of new-type biomass pellet plant, sunflower husk pellets application has expanded from simple home use to industrial boiler, power plant, hospital and commercial heating etc.
ZBG biomass boilers can burn sunflower seeds shell, shaped biomass fuel, sugarcane bagasse, rice husk and rice straw, coconut shell, palm kernel shell(PKS), peanut shell, agricultural waste, wood pellet/chips, sawdust. More information about sunflower seeds shell boiler, please Email zbg@zzboiler.com or Call 86-371-86062323.
Get An Instant Quotation
For all inquiries, please fill in the form below (* are required) to send us a brief message, and we will get back to you as soon as possible.