Technical Specifications for 55 tph Waste Heat Recovery Boiler
2023-02-06 09:01:15
1 PROJECT DETAILS
AMIRKABIR STEEL Co., Tehran, Iran. is setting up of 0.5 million tons per annum of integrated steel plant at Arak city, Markazi provinces, Iran. For that they are proposed to procure 3 nos. of 55 tph WHR Boiler to generate superheated steam at 67 bar(a) Pressure and 495 5C Temperature from the waste gas produced during the process of Direct reduced iron making through rotary kiln technology.
2 SITE DETAILS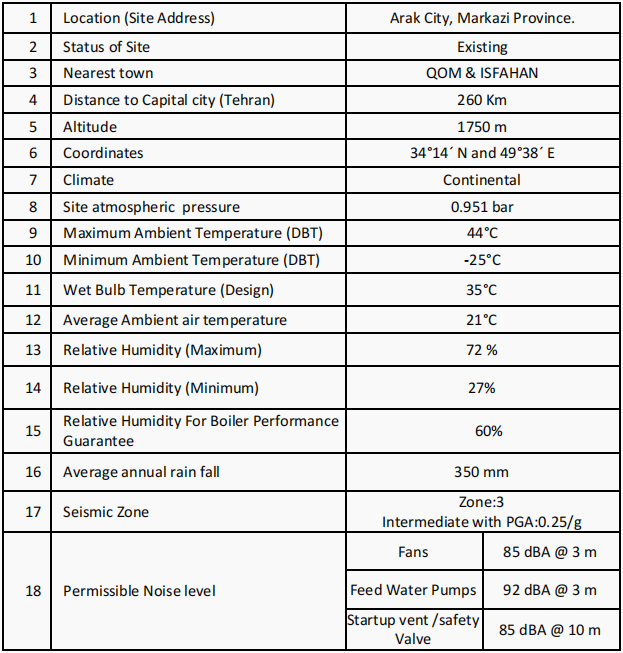 3 DESIGN BASIS
Based on techno economics of the project, the steam generator with steam parameters of 67 bar(a) and 495 ± 5°C is considered.
The power plant will have three (3) nos. 55 tph capacity Waste Heat Recovery boilers and the power cycle is designed with one (1) no. of common Deaerator for all three boilers.
The proposed captive power plant will be operated minimum 8000 hours in a year and for a life time of minimum of 25 years under specified site condition.
4 FLUE GAS PARAMETER: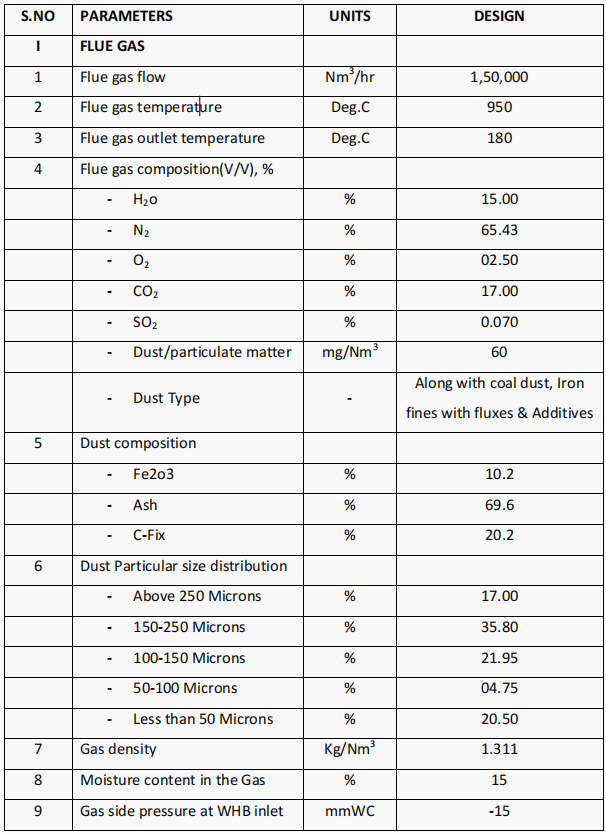 Get An Instant Quotation
For all inquiries, please fill in the form below (* are required) to send us a brief message, and we will get back to you as soon as possible.