Steam Boiler Capacity 3 Tons Suitable for Textile Industry ( Dyeing Process)
2021-10-12 08:39:09
Dear Sir, We are looking for a brand New boiler suitable for Textile Industry ( Dyeing process). Steam boiler capacity 3 tons, 150 psi, 15 bar, fire tube type, Furnace oil with Gas Burner, Please send your boiler catalog and CIF Colombo Sri Lanka price.
The price of a 3 ton gas steam boiler mainly includes: itemized quotation of the boiler, configuration list, boiler main engine parameters, auxiliary equipment introduction, furnace type introduction, etc. This is only a standard template, if the user has special requirements, such as boiler room and foundation drawings , Our company can provide additional. Before making sure that the boiler is in place, the user can make preparations to ensure that the boiler is in place smoothly. The gas steam boiler produced by ZBG can be used not only in laundry rooms, but also in other industries, such as food factories, beverage factories, shoe factories, garment factories, garment factories, tire factories, printing and dyeing factories, chemical factories, and so on.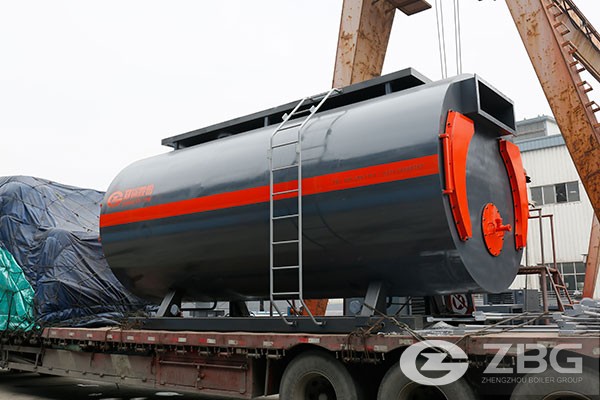 Steam boiler capacity 3 tons, 150 psi, 15 bar
WNS series gas and oil fired boiler is the sub-project of high efficiency (up to 95% thermal efficiency) and eco-friendly boiler under the World Bank's GEF Program. Each technical indicator of boiler parts can be advanced in world. This is a kind of fast-assembly installation boiler which consists of boiler proper, interconnecting flue, burner, steam & water system, economizer, etc. It can also be regarded as fire tube boiler, packaged boiler, three pass design boiler and eco-friendly boiler.
ASME standard
ASME(American Society of Mechanical Engineers)
It has been estimated that over 100 countries accept the ASME BPVC as a means of meeting their government safety regulations. ZBG holds ASME certification, with large-scale power station boiler project total package qualification can provide customers a full range of products and services.