The scope of supply of the high pressure gas boiler with a capacity of 120 TPH and a pressure of 95K
2022-03-17 08:41:23
High-pressure gas-fired boilers refer to the relatively high working pressure of boilers, which are high-pressure boilers between 5.29mpa and 9.81mpa. High-pressure boilers have strict requirements on boiler plants. In China, high-pressure boilers must be produced with A-class boiler qualifications, but not all A-class boilers can produce high-pressure boilers.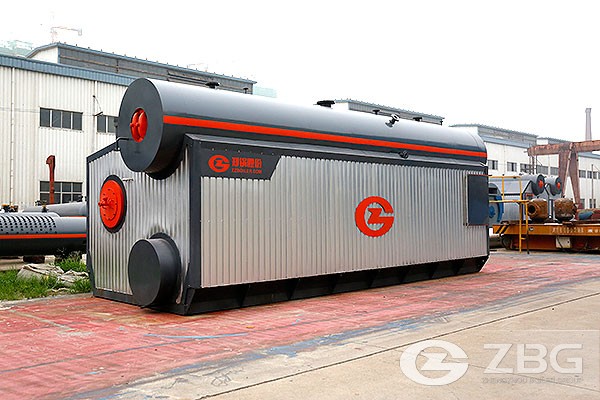 high pressure gas boiler
Scope of supply of High pressure boiler as per below specification.
1. Capacity : 120 TPH (Rated )
2. Pressure - 95 Kg/cm2 (g)
3. MS Temp - 540 Deg
4. Complete Pressure parts system.
5. Feed water system with BFP pumps with Deaerator
6. Stream System/ drain and venting system.
7. Complete set of Non pressure part items.
8. Auxiliaries - 2 X 100 % FD ,ID Fan and BFP with motor and its complete set.
9. Complete set of fuel firing system.
10. Deaerator and chemical dosing system.
11. Complete sets of instruments of vendors supply equipment and cabling up to local JB.
12. Complete set of electrical system/drives of vendors supply equipment.
13. DCS system
14. PRDS System ( 95 /19 Kg/cm 2 ) to meet process steam requirement and in future HP steam will use for turbine operation.
High pressure gas boiler composition
CO: 21-22%
CO2: 22-23%
N2: 55-56%
H2: 1.2-1.8%
O2: 0.5%
CH4: 0.4%
CalorificValue-769Kcal/Nm3
Density-
(Min) - ​1.25 Kg/M3
(Normal) - ​1.3 Kg/M3
(Max) - ​1.4 Kg/M3
Temperature –45-600C
Pressure –​700± 100 mmwc
Dust Load at Boiler Inlet-
​5 mg/nm3 ​, water droplet -<5 g/nm3
Nature of dust (abrasive / sticky etc) - ​Abrasive & Sticky
Zhengzhou Boiler Factory is a qualified supplier of Grade A boilers. We can produce high-pressure gas-fired boilers. In addition, we can produce oil-fired boilers, biomass boilers, and coal-fired boilers. We can also produce chain boilers and circulating fluidized bed boilers. If you are interested in our products, please contact us!