Rice Husk Power Plant to Produce Electricity Capacity 2MW
2016-07-25 17:04:27
Thailand has vast potential to utilize biomass for power generation, due to an abundant local supply of raw materials such as rice husks, tree bark, and woodchips. It is believed that, with the proper political will, Thailand can generate 30% of its energy from renewable sources by 2020. Rice husk biomass, in particular, has become an increasingly attractive method of generating electricity. A rice husk power plant to produce electricity capacity of 2 MW needs a steam boiler to power. Want a boiler for your rice husk power plant? Contact our engineers to calculate a proper boiler solution for you! zbg@zzboiler.com or 86-371-86062323!
10t/h 1.5MW
20t/h 3MW
35t/h 6MW
75t/h 12MW
130t/h 25MW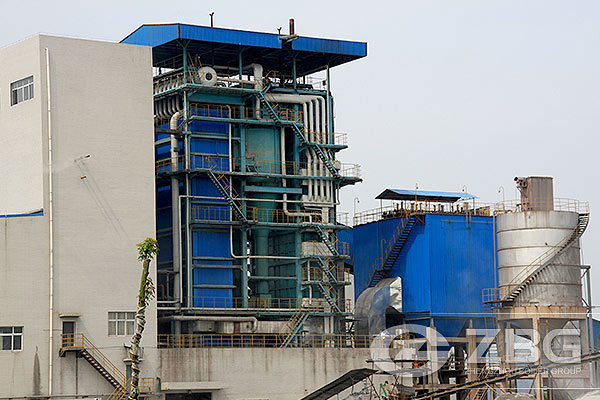 Rice husk power plants in Thailand
Now the biomass in many countries like Thailand, India, Malaysia, New Zealand, Indonesia, etc. is used as fuel in boilers for power stations. The biomass fuels are flexible, for example, rice husk. Although the technology to convert rice husks to electricity has not yet been fully embraced by the necessary parties, it is technically feasible and fits well with Thailand's national energy strategy. The benefits of using rice husk technology are numerous. Primarily, it provides electricity and serves as a way to dispose of agricultural waste. In addition, steam, a byproduct of power generation, can be used for paddy drying applications, thereby increasing local incomes and reducing the need to import fossil fuels. Rice husk ash, the byproduct of rice husk power plants, can be used in the cement and steel industries further decreasing the need to import these materials. In terms of local economic development, renewable energy activities in Thailand are expected to create new job opportunities; solar technology alone is expected to create 16,000 new jobs.
Zhengzhou Boiler Group is specified in industrial boiler designing, manufacturing, exporting. Currently the biomass fired boilers are taking a larger and larger boiler market share in the world and it seems that this type of boiler is going to replace the heavy pollution boilers in the future and many power stations install biomass based boilers. Feel free to contact ZBG to get biomass boiler price list!
Get An Instant Quotation
For all inquiries, please fill in the form below (* are required) to send us a brief message, and we will get back to you as soon as possible.