Quotation for waste heat boiler
2022-09-01 08:33:28
Recently, we received an email from a foreign customer, showing the content: "I am writing to see whether you are interested in a quotation of a waste boiler for one of our project going to be installed in China: Our customer want to install a waster heat boiler in between their exiting Incinerator and scrubber tower to recovery energy for using in the rest of their plant. "
ZBG Boiler Factory is a manufacturer of Class A waste heat boilers in China. The quotation of waste heat boilers needs to be determined according to the parameters of the designed waste heat boilers. All waste heat boilers are customized and cannot be mass-produced.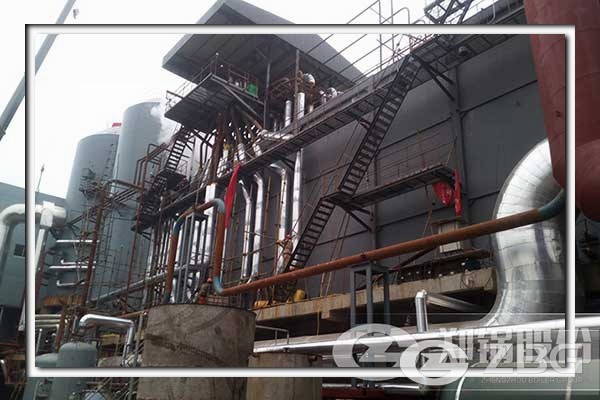 waste heat boilers
SCOPE OF SUPPLY
One (1) only – waste heat boiler (better fire tube type, China local standard)
Gas flow:89114kg/hr
% mass(wet):100%
%vol(wet): 100%
T in: 850°C
T out: 250°C
Feed water Inlet temperature is 105°C The maximum upset temperature of gases for design purposes is 1100°C The min. steam output will be medium pressure 13 barg @ 28T/hr, 195°C The steam condensate will be delivered at pressure to our boiler system. We prefer to keep gas side pressure drop to below 120mm H2O Accessories: Safety valve, Level Gauge, Sample Cooler.
(b) Tagging of all equipment. Tagging shall consist of Vendor's standard stainless-steel nameplate (approx. 4" x 6") permanently affixed to the equipment. The engraved nameplate shall display the name of the equipment, purchaser's equipment number, purchaser's purchase order number, and year of manufacture.
(c) All carbon steel parts to be painted per mill specification
(d) Equipment drawings with parts lists. Drawings are to show necessary details for assembly, maintenance, and operation.
(e) Installation, Startup, Operation, Lubrication, and Maintenance manuals c/w as built drawings.
(f) A recommended spare parts list with two sets of itemized pricing - one price for spares purchased with order and one price for spares purchased otherwise.
(g) Skid and boxing for transport (as applicable).
(h) 1 set of electronic documents and 6 copies of document in paper is to be provided
Technical information required with the proposal:
(a) Equipment specifications outlining:
(i) materials of construction/material thicknesses
(ii) dimension drawing with drawing scale
(iii) shipping and operating weights of equipment
(iv) noise level
(v) pressure drops
(b) A material, workmanship and performance guarantee.