Price of 10kg 6 Ton Gas Fired Steam Boiler
2018-09-28 11:03:42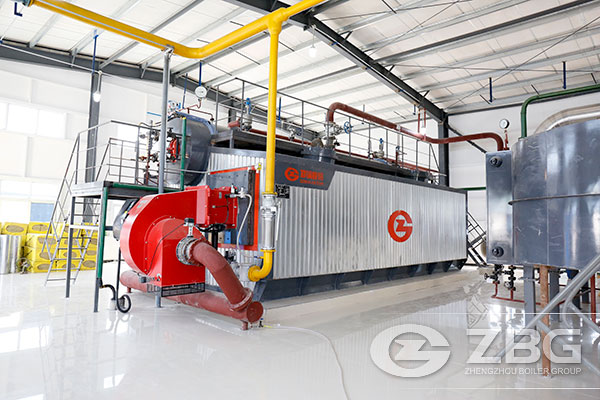 Referring to pressure of 10kg and 6 ton gas fired steam boiler. The common type of boiler produced by ZBG is 6 ton WNS gas fired and 6 ton 10kg SZS gas fired boiler.
The WNS boiler is a packaged boiler, easy to install and small in size. There are two types of two pass and 3 pass, which can be customized according to the size of the boiler room and customer needs. The boiler is developed in cooperation with the German technology company, and its technical indexes have reached the international level.
6 ton SZS gas fired boiler is assembled boiler, boiler body and auxiliary machinery separately transported to the scene for assembly. For double-drum vertical type "D" layout, large volume design of combustion chamber and full combustion of fuel.
The above two kinds of gas fired boiler flue gas emissions can meet the national requirements NOx less than 30mg/m of low nitrogen requirements.
In addition, ZBG has ASME certification, CU-TR certification and other international certification, therefore, no matter which country you are from, we try our best to meet your needs.
The price of a 10kg 6 ton gas fired steam boiler depends on the customer's actual demand and type selection. For example, the price of burners from different national brands will vary greatly. The price of a low-nitrogen burner and a common burner will also be different.
More information about the "pressure 10 kg 6 tons gas fired steam boiler price", you can consult our online customer service or Email zbg@zzboiler.com.
Get An Instant Quotation
For all inquiries, please fill in the form below (* are required) to send us a brief message, and we will get back to you as soon as possible.