5 Ton LNG Boiler Consumption
2018-09-25 11:02:26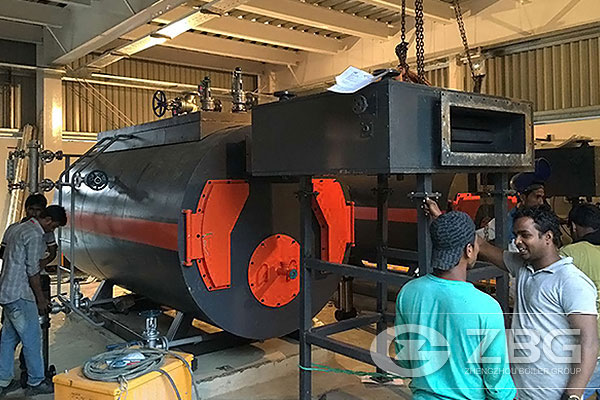 What is LNG
Liquefied natural gas (LNG) is natural gas (predominantly methane, CH4, with some mixture of ethane C2H6) that has been cooled down to liquid form for ease and safety of non-pressurized storage or transport. It takes up about 1/600th the volume of natural gas in the gaseous state (at standard conditions for temperature and pressure). It is odorless, colorless, non-toxic and non-corrosive.
LNG boiler advantages
1. Conducive to the adjustment of city gas load.
2. Facilitate economic and reliable transportation.
3. High storage efficiency, small land occupation and low investment.
4. Conducive to protecting the environment and reducing pollution.
LNG boiler consumption calculation
The boiler lng consumption calculation need the following parameters: the gas consumption of boiler heat = boiler calorific value÷(Calorific value of lng x Boiler thermal efficiency ). The lng calorific value is about 12000kcal/m3, boiler thermal efficiency 95%. Therefore, 5 ton lng boiler consumption= 5*600000/ (12000Kcal * 0.95) =263m3/h.
If you want to learn more information about gas fired boiler consumption, please Click This or consult our consult our online customer service, we will give you a reply at the first time.
Get An Instant Quotation
For all inquiries, please fill in the form below (* are required) to send us a brief message, and we will get back to you as soon as possible.