Power Plant Uses Sunflower Husks as Boiler Fuel
2022-11-17 11:24:20
The projects goal is to utilize sunflower hulls, to supply plants processes with steam, to produce maximum of electricity and sell it at green tariff.
5 of Kernel sunflower oil extraction plants produce a lot of sunflower hulls. Kernel is going to build new Power Plants to produce electricity on the territory of the extraction plants. These plants are located in Ukraine (Poltava, Bandurka (Nickolaev region), Chernomorsk (former Illichevsk, Odessa region), Pridneprovskiy plant (Kropivnitskiy, former Kirovograd), Volchansk (Kharkov region). There are no requirements for seismic resistance for all plants locations, except for Chernomorsk – up to 8 according to Moment Magnitude Scale. The altitudes of all these plants are not more than 300 meters.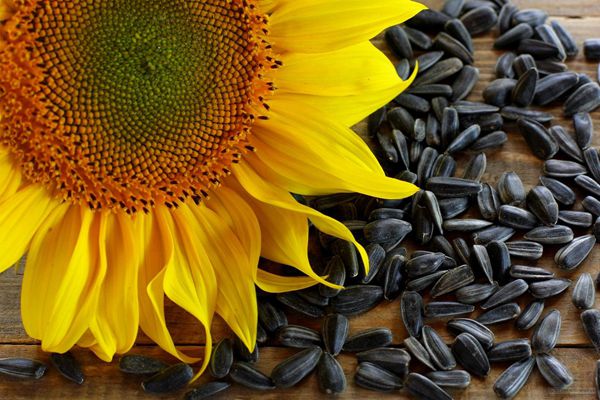 The subject of current tender for each plant is the following:
One or more energy boilers (as specified in table below). Fuel - sunflower hulls (moisture content 10-12%, assume calorific value - 17500 kJ/kg). Steam pressure – up to 70 bar(a) (absolute), steam temperature – up to 550°C. Specifications of generated steam (production rate, pressure, temperature, steam for deaerator needs etc.) will be used for turbine selection later. Type of turbine – condensing turbine with several extractions (for process, for seed dryers and heating, for own needs). Typical work of turbine is following:
-All steam goes to turbine inlet;
-Process steam (typical modes – summer and winter, see table below) is extracted from turbine at 11-12 bars;
-Seed dryer steam is extracted from turbine – may be nonregulated pressure 3-5 bars;
-Nonregulated steam extraction - for energy plant own needs;
-The rest of steam goes to condenser.
The temperature of extracted process steam – must be superheated by 5-10°C (not more than 210°C).
Assuming the temperature of condenser inlet water is 25°C.
The temperature of fresh treated water is 15°C.
Energy plant also must be able to work in island mode (please reference electricity consumption of the sunflower plants given in table below).
We will consider the turbines by PBS, EKOL, Siemens, M+M, MAN.
The decision for the tender will be based on:
-Boilers prices;
-Turbine prices;
-Auxiliary equipment prices;
-Cost of boiler and turbine installation;
-Electricity for energy plant own needs;
-Amount of produced electricity.
Environmental requirements for flue gases (based on oxygen content 6 vol%):
-Ash content <50 mg/nm3 (for reference, will be achieved with ESP)
-NOx < 300 mg/nm3
-CO < 250 mg/nm3
-SOx < 250 mg/nm3