Oil Palm EFB Used for Power Plant
2017-08-17 17:41:31
What is EFB?
One of the most significant by-products—in terms of quantity—of the palm oil milling process is the empty fruit bunch(EFB), with one ton of fresh fruit producing approximately 0.22 tons of empty fruit bunches. It is one of the potential biomass to produce biofuels like bio-oil due to its abundant supply and favorable physicochemical characteristics.
Abundant resource & EFB
Crude palm oil production is reaching 48.99 million metric tonnes per year globally in 2011 and Southeast Asia is the main contributor, with Indonesia accounting for 48.79%, Malaysia 36.75%, and Thailand 2.96%. Oil palm is a multi-purpose plantation and it is also an intensive producer of biomass. Accompanying the production of one kg of palm oil, approximately 4 kg of dry biomass are produced. One third of the oil palm biomass is oil palm empty fruit bunch (OPEFB) and the other two thirds are oil palm trunks and fronds.
The supply of oil palm biomass and its processing by-products are found to be seven times that of natural timber. Besides producing oils and fats, there are continuous interests in using oil palm biomass as the source of renewable energy.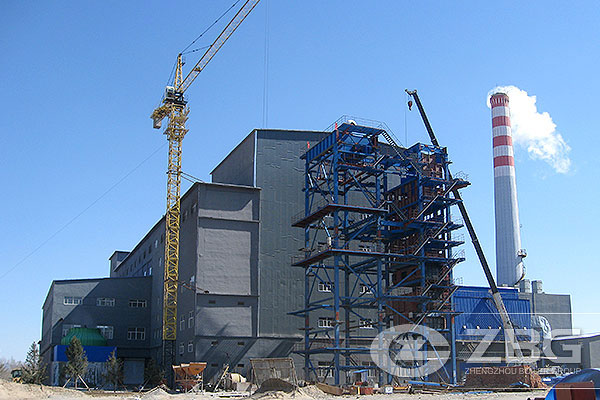 EFB power plant boiler
In recent years, customers have used EFB as fuel for power plants, especially in Southeast Asia. ZBG EFB power plant boiler mainly contains corner tube boiler and biomass CFB boiler. In 2016, a Malaysia customer purchased 80 tons biomass corner tube boiler from ZBG to generate electricity, and its fuel was EFB. ZBG is a China famous boiler supplier and manufacturer, with 72 years history of manufacturing coal fired boiler, biomass fired boiler, gas oil fired boiler etc since 1945, and has the EPC qualification of large-scale power plant boiler project. We have 24/7 consumer online system, any question about palm oil EFB power plant boiler is welcomed.
Get An Instant Quotation
For all inquiries, please fill in the form below (* are required) to send us a brief message, and we will get back to you as soon as possible.