Horizontal Oil and Gas Fired Hot Water Boiler Manufacturer
2016-07-28 17:33:15
The horizontal oil and gas fired boiler can be used for producing desired hot water for product manufacturing process in the weave factory, printing and dying, papermaking,and rubber,plastic,chemical,pharmaceutical,etc.And for heating room,bath,air conditional and daily life water in the factories,departments,hotels,schools restaurants,services industries etc.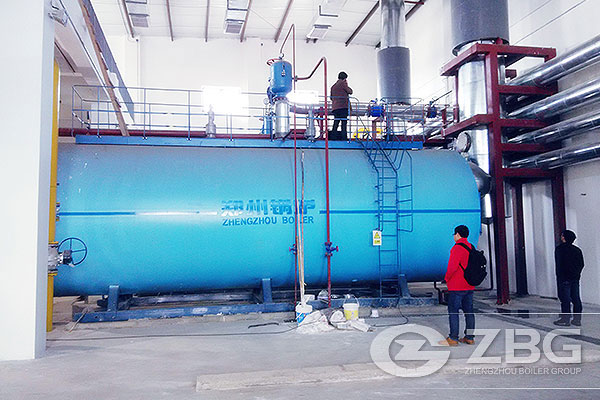 14MW Gas fired hot water boiler for heating
1.There are two kinds horizontal oil or gas fired hot-water boiler, one is normal hot-water boiler with pressure, and the other is condensing hot-water boiler with pressure .
2.The heated surface of three travel fire pipe boiler is formed by waveshape furnace liner ,the asymmetrically arrangement smooth pipe or bellows.
3.High temperature smoke transfer form the small chamber to the stack and then enter into the front smoke box and exhaust to the atmosphere by the chimney .
4.Unique structure .novelty design,sufficient heated surface and combining with some enforcement heat transmitting means make the heat efficiency accomplish an ideal states.Integrate with explosion gate ;
5.digital control system guarantee the boiler is safe.
6.Horizontal series hot water boiler classified atmospheric pressure and pressure endurable structure.
7.Wide range products are selected according to the site conditions of the customers.Pressure endurable boiler is suitable for the customers which desire higher heat supplying requirement.The boiler is delivered in integrate.The outside surface of the boiler is made steel plate or stainless plate,the basement ,front and rear smoke box are designed elegant,and its erection is easy and quickly.

Get An Instant Quotation
For all inquiries, please fill in the form below (* are required) to send us a brief message, and we will get back to you as soon as possible.