Gas Steam Boiler Working Principle And Technical Structure
2018-08-08 11:43:16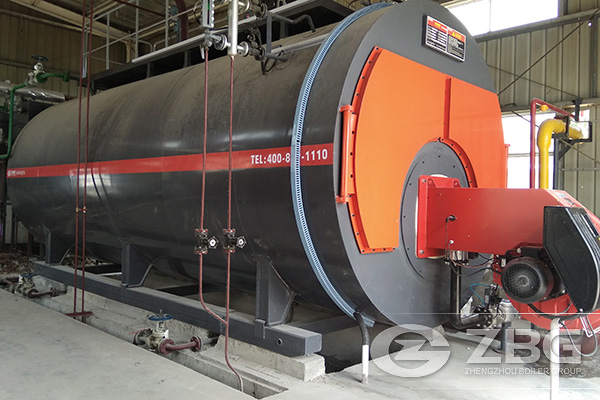 Nowadays, gas fired boilers, especially low nitrogen type gas fired boilers have been greatly recognized, and the application of gas steam boilers is much wider than gas hot water boilers, including food plants, chemical plants, building materials factories, steel mills, etc., both light and heavy industry, all of which are inseparable from steam boilers. many customers are concerned about the principle and structure of gas steam boiler.
1. The working principle of gas steam boiler:
The heat released from the combustion of the gas steam boiler in the furnace, and the water in the boiler is heated to vaporize into steam. Water is heated by the energy released from the combustion of gas fuel in the boiler, the temperature rises and the steam is produced. As the boiling point of the water rises with the pressure, the drum is sealed, the expansion of the water vapor is limited and the pressure is produced to form the thermal force. It is widely used as an energy source when heated to saturated water and then vaporized.
2. The basic composition of gas steam boiler:
The gas steam boiler is mainly composed of two main bodies of the boiler shell and the furnace, and the accessories, instrument subsidiary equipment, automatic control and protection system to ensure the safe and economical continuous operation of the boiler. The upper part of the drum has a steam water separator to reduce the water brought out by steam. The heating surface of the boiler body is the lower part of the drum, the water cooling pipe and the smoke tube.
If you want to know more about gas steam boiler model specifications, technical parameters, investment costs, the whole set of quotations and other information, welcome to consult ZBG Boiler directly online!
Get An Instant Quotation
For all inquiries, please fill in the form below (* are required) to send us a brief message, and we will get back to you as soon as possible.