Fuel Consumption of 20 Ton Biomass Corner Tube Boiler
2018-09-21 11:02:42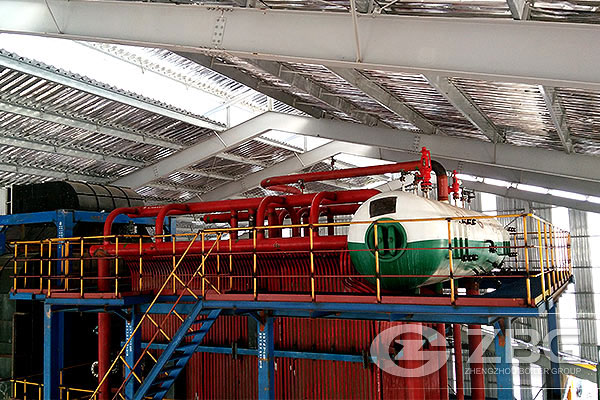 Biomass corner tube boiler is a kind of biomass boiler. As for how to calculate biomass consumption of corner tube boiler, we take 20 ton as an example.
Calculation method of fuel consumption for 20 ton corner tube biomass steam boiler:
1. 200 * 600 000 calories = 12 million calories, and then 80% (boiler thermal efficiency) = 15 million calories (boiler heat needed).
2. That is to say, each generation of 20 tons steam requires 15 million calories of this biomass fired boiler.
3. 15 million calories / 3500 calories per kilogram (average calorific value of biomass, which fluctuates according to actual calorific value), which is about 4286 kilograms of biomass fuel.
Of course, the above is only a case in point. Even the same 20 tons biomass boiler, different models, different design efficiency, different technical parameters, different auxiliary equipment configuration will be the final result of biomass fuel consumption is different, therefore, we usually based on the initial selection of customers to estimate a range for customers. Details of 20 ton corner tube biomass boiler fuel consumption, welcome consult our online customer service!
Get An Instant Quotation
For all inquiries, please fill in the form below (* are required) to send us a brief message, and we will get back to you as soon as possible.