Design Parameter of Water Tube Boiler
2017-12-11 16:00:26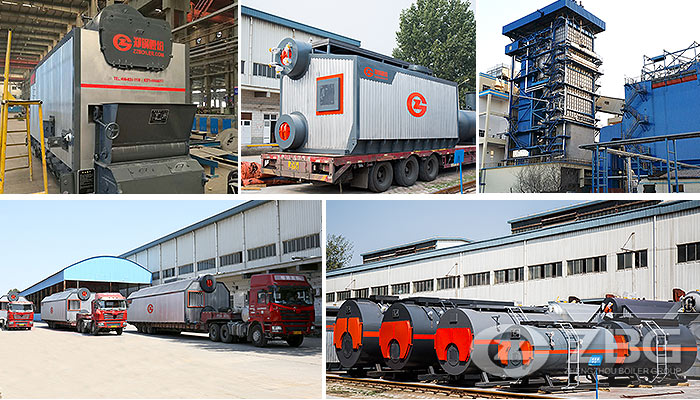 The so-called water tube boiler, that is, water, gas or vapor mixture flow in the tube, while the flame or combustion and flue gas flow in the pipe outside the boiler.
Design parameters of water tube boiler contain boiler capacity, heating surface, steam temperature, steam pressure and so on. According to the requirements provided by the customer, the selected boilers are different and the design parameters are different.
Boiler capacity refers to the steam boiler, hot water boiler, organic heat carrier furnace provided a heat capacity. Capacity heating capacity, contribute to large; contrary to small. Such as: capacity of 1t / h steam boiler, means that the boiler can be in 1 hour 1 ton of water into saturated steam under pressure capacity; as 0.7 MW hot water heaters and furnaces that can be in 1 Heat Transfer Fluid hours generate heat equivalent to 0.7MW of power (equivalent to 1 ton of steam heat.)
Boiler heating surface refers to contact with flame or flue gas side of the metal surface (the other side of the contact with water or thermal oil). Boiler heat exchange is through this for the metal surface area. General use m 2 (m2) to be measured, heated area, boiler capacity on the large, contrary to small.
Boiler temperature is a marked degree of state parameters of hot and cold objects, generally with "℃" (C) said. Britain and the United States over the last universal "℉" (degrees Fahrenheit), water boiling point is 100 ℃, converted to degrees Fahrenheit to 212 ℉.
Boiler pressure is often referred to boiler and pressure (the pressure) means that the vertical wall of the container unit of the force area, with "Mpa" said the old units "kg / cm 2" (kgf/cm2).
More information about design parameter of water tube boiler, welcome to consult ZBG online customer service.