Biomass Fuel Firing Boiler for Co-generation / Electricity
2016-09-19 16:27:37
A biomass boiler system for cogeneration can choose CFB type, the biomass fuels like the rice husks get fully combusted and the thermal efficiciency can be as high as 91%. Except for the biomass CFB boiler, we also have chain grate type boiler for cogeneration, like the DHL series corner tube boiler, which adopts patent technology, membrane water wall structure, is very popular in power plants. In the recent year, our biomass corner tube boilers have been exported to Columbia, Korea, Mexico, Kazakhstan, etc.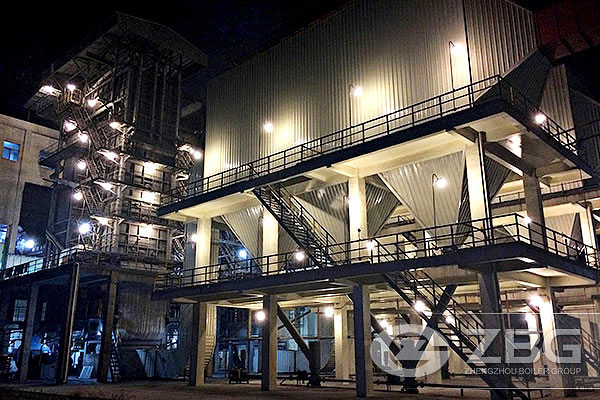 biomass power plant boiler project
Biomass fuel for cogeneration/ electricity supply
Biomass in the form of sugar cane and wood waste, as well as municipal waste has been used as a fuel by industry and municipalities for many years, the main limit to use being the size of the generating plant as the supply of biomass is generally limited to waste produced by the user of the plant. Many existing biomass energy plants are primarily used for steam or heat generation, with electricity generation for own use being a secondary function. Some have been able to generate more electricity than required for own use and supply the grid as well.
Although there is a wide variety of biomass sources which could be used, wood waste, either in pelletised or direct form, appears to be the most popular biomass used in co-firing electrical power generating systems. This could be due to availability in large quantities and in a suitable form for combustion with minimum pre-processing
Get An Instant Quotation
For all inquiries, please fill in the form below (* are required) to send us a brief message, and we will get back to you as soon as possible.