Biomass for Power Generation
2018-01-17 10:57:34
Biomass is used for facility heating, electric power generation, and combined heat and power.
Biomass can be converted into electric power through several methods. The most common is direct combustion of biomass material, such as agricultural waste or woody materials. Other options include gasification, pyrolysis, and anaerobic digestion. Gasification produces a synthesis gas with usable energy content by heating the biomass with less oxygen than needed for complete combustion. Pyrolysis yields bio-oil by rapidly heating the biomass in the absence of oxygen. Anaerobic digestion produces a renewable natural gas when organic matter is decomposed by bacteria in the absence of oxygen.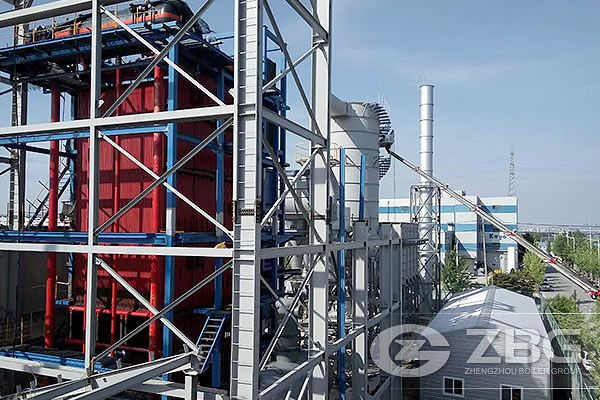 Most biopower plants use direct-fired combustion systems. They burn biomass directly to produce high-pressure steam that drives a turbine generator to make electricity. In some biomass industries, the extracted or spent steam from the power plant is also used for manufacturing processes or to heat buildings. These combined heat and power (CHP) systems greatly increase overall energy efficiency to approximately 80%, from the standard biomass electricity-only systems with efficiencies of approximately 20%. Seasonal heating requirements will impact the CHP system efficiency.
Direct combustion systems feed a biomass feedstock into a combustor or furnace, where the biomass is burned with excess air to heat water in a boiler to create steam. Instead of direct combustion, some developing technologies gasify the biomass to produce a combustible gas, and others produce pyrolysis oils that can be used to replace liquid fuels. Boiler fuel can include wood chips, pellets, sawdust, or bio-oil. Steam from the boiler is then expanded through a steam turbine, which spins to run a generator and produce electricity.
ZBG has the EPC qualification of large-scale biomass power plant boiler project, with 72 years experience and strong technology power. Our service staffs are always online to solve your questions, any questions about biomass for power generation, just contact us!
Get An Instant Quotation
For all inquiries, please fill in the form below (* are required) to send us a brief message, and we will get back to you as soon as possible.