Biomass Boiler of 3 Ton/hr of Steam Flowrate,15 Barg Saturated Steam Rformance Low Cost
2022-05-13 09:30:47
Recently received an inquiry from a user who wanted to know the latest quotation for a 3T/H biomass boiler. The customer is conducting a feasibility study for a carton production company that wants to use their waste to produce steam and electricity. The company is a project located in the West African region (Côte d'Ivoire).
1. a biomass Boiler of :
3 Ton/hr of steam flowrate
15 barg saturated steam
complete with the full accessories ( deaerator, fioul feeding and handling system, ...) the full set. (Please attached description roughly of the details)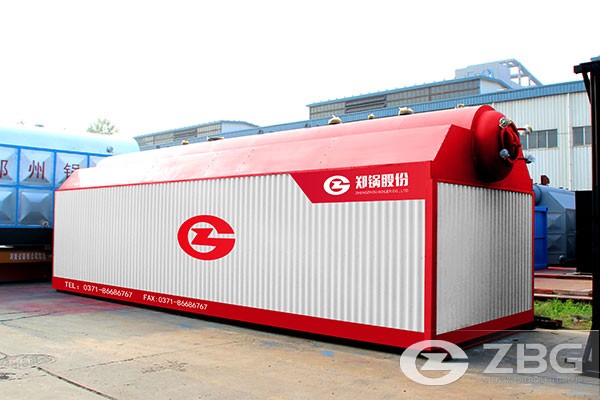 biomass Boiler
2. a full-condensing turbine of
steam flowrate : 2T/h saturated steam
inlet steam pressure : 15 barg
outlet : 0 barg
complete with the electrical panels, synchronising panel.
In case of best proposals, please note that we can easily go for your solution.
3. 4 Ton Biomass Fired Boiler Exported to Bali Indonesia
Mode:Biomass boiler
Capacity:4 tons per hour
Application:Industrial zone
In February 20th,the DZL series chain grate package boiler have been completed and shipped to Bali Indonesia. the project is used for ancillary equipment washing. Palm widely planted in Southeast Asia, the customer chose palm shell as a burning material of the boiler, not only for the good use of resources, but also a way to save energy and environmental protection. Palm kernel shells contain residues of Palm Oil, which accounts for its slightly higher heating value than average lignocellulosic biomass. Compared to other residues from the industry, it is a good quality biomass fuel with uniform size distribution, easy handling, easy crushing, and limited biological activity due to low moisture content.
ZBG has focused on biomass boiler designing and manufacturing for a long time. DZL series biomass boiler belongs to packaged chain grate boiler with a capacity from 2 ton to 10 ton. It is a high-efficiency and environment-friendly product that could easily burn shaped biomass fuel or both pure and mixed coal with its economizer in the rear that discharges the slag which could be used to fertile to agriculture. Equipped with forced-and-induced draft fan to ventilation and screw mucking machine to discharge the slag, this boiler has the full of controlling and monitoring meter instruments, so the operation of it is safe and reliable.