The Price of Natural Gas Hot Water Boiler WNS2.8-1.0 / 85/60-Q
2017-05-02 17:37:49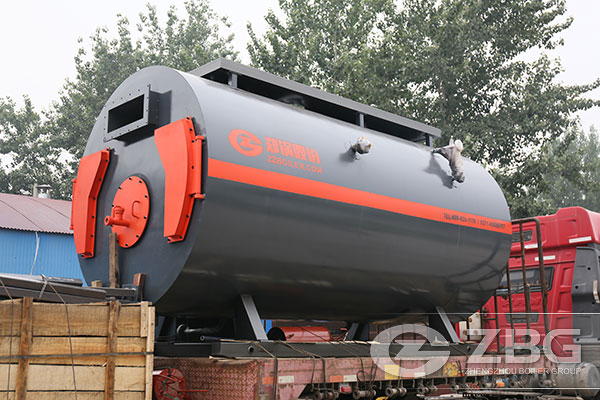 Natural gas hot water boiler WNS2.8-1.0 / 85/60-Q, it said that 4 tons gas fired boiler, rated steam pressure is 1.0MPa, outlet water temperature is 85℃, return water temperature is 60℃.
The price of this boiler is based on quotation of 4 tons natural gas boiler, in addition, there are a variety of auxiliary equipment configuration, according to the different needs of customers, the specific configuration will be very different, and even the choice of different brands burners, which will make the price of entire fast installed natural gas boiler be different.
ZBG 4 tons horizontal gas fired boiler adopts three pass structure, hot combustion gases pass through long, small-diameter tubes three times, absorbing heat as much as possible structure. The boiler developed by ZBG cooperation with the German technology, is one of the projects that high efficient green boiler project production base of World Bank Group's GEF Program. The WNS series is a fast installed boiler, greatly reducing the installation cycle, and less investment, it is consistent with most stringent air pollution control standards.
More information about the price of gas hot water boiler WNS2.8-1.0/85/60-Q, please contact with our online service.
Get An Instant Quotation
For all inquiries, please fill in the form below (* are required) to send us a brief message, and we will get back to you as soon as possible.