What Is The Price of 300 Horsepower Boiler
2017-04-14 16:39:17
When we want to know the price of 300 horsepower boiler, we should clarify what is the boiler horsepower and Calculation of horsepower and boiler evaporation.
Boiler horsepower is used to rate boiler capacities to deliver steam to steam engines..One boiler horsepower is the amount of energy required to produce 34.5 pounds (15.65 kg) of steam per hour at pressure and temperature 0 psig (0 bar) and 212oF (100oC) - with feed water at pressure 0 psig and temperature 212oF.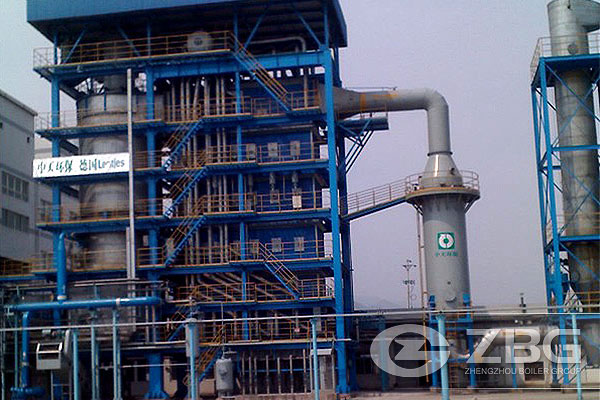 Common unit of measurement and conversion of boiler:
1. Boiler evaporation and boiler thermal efficiency
1 kt / t (t / h) ≈ 60 x 104 kcal (kcal / h) ≈0.7 MW (MW)
2. Boiler evaporation and boiler horsepower
1 ton / h (t / h) ≈71.1 Boiler horsepower (BHP)
The output of boiler is mainly expressed by the rated evaporation and the rated thermal power, 300 horsepower boiler is 4.2-ton boiler, while there are many factors affect the price of 300 hp boiler. Firstly, we need to know exactly about rated pressure, fuel, steam temperature, etc. Fuels are the essential point determining its operating cost, such as oil, coal, biomass, natural gas. Secondly, the auxiliaries are also crucial, usually the main auxiliaries include burner, economizer, water treatment device, valves and instruments, superheater, deaerator, air preheater, etc. ZBG can provide you with full set of boiler proper and auxiliaries. Thirdly, the shipping cost, installation fee, maintenance and repairing cost (might need during its running) and some others should be taken into consideration.
If you want to know the specific information about the price of 300 hp boiler, please contact with us, our engineers will help you calculate the boiler price!
Get An Instant Quotation
For all inquiries, please fill in the form below (* are required) to send us a brief message, and we will get back to you as soon as possible.